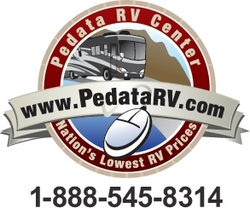 Whether it's picking berries or soaking up the fall sun under golden aspen leaves, getting away from home brings a new perspective and enjoyment to life
Lanham, MD (Vocus) September 16, 2009
With summer ending and kids heading back to school, vacations crawl to the back of the mind until Thanksgiving and Christmas holidays. However the importance of holidays can not be underestimated. Studies show vacations improve quality of life, relationships and reduce stress. With the advent of 'staycations,' or the notion of vacationing close to home, getting away is a year round affordable adventure.
Some of the benefits of traveling are increased job performance, a reduction in stress, anxiety and depression, enhancement of creativity and strengthened family bonds, according to Elizabeth Scott, M.S. While the economy has some concerned about expenses staycations often cost no more than a tank of gas.
A few ideas for fall staycations are:

Pack lunches and dinners. This will save money on eating out and ensure everyone has something they like to eat.
Fall festivals. Most states have autumn festivals to celebrate the harvest. http://www.festivals.com has a list of festivals across the US.
Geocaching. This modern version of a treasure hunt gives clues as to where to find treasures. GPS units are useful for finding hidden treasures. For more information, visit http://www.geocaching.com
Scenic drives. With fall foliage brightening the landscape, hit the road and find a beautiful place for a picnic or hike. Books such as Jim Steinberg's Scenic Highways and Byways are a great place to start.
"Whether it's picking berries or soaking up the fall sun under golden aspen leaves, getting away from home brings a new perspective and enjoyment to life," says Gerard Pedata of Pedata RV Center. "RVs were made for this kind of trip. Pack up the kids, spend the night away from home and be back in time for work on Monday morning."
For More Information:
For more information on Pedata RV Center or current trends in the RV industry contact , General Manager, at sales(at)pedatarvcenter.com or by phone at: 1-888-545-8314 or 520-807-0900. Or visit Pedata RV Center online at http://www.pedatarvcenter.com.
###