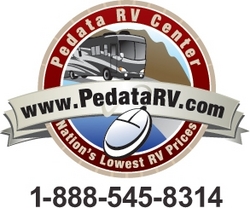 We have had many customers over the years that expressed one of the reasons they purchased an RV was for hunting trips. During hunting season you almost see as many RVs on the road as you do during the summer, especially if you live near a hunting destination
Ferndale, WA (Vocus) August 29, 2009
Often times hunting becomes a passion for one member of the family while others are left behind. However, traveling by motorhome can create a vacation everyone in the family can enjoy. Just a few of the benefits of hunting by motorhomes include cost savings, family bonding and flexibility.
Cost Savings: Study after study is proving traveling by RV is cheaper than any other type of travel, not to mention the convenience of being able to bring all the hunting gear necessary.
Family Bonding: Even if some members of the family are too young or just not interested in hunting when they travel by RV, they can spend the day exploring wilderness, traveling to nearby towns or sightseeing the area. At night, the family has the opportunity to share tales of their adventures, cook fresh game and talk.
Flexibility: Weather and game can be unpredictable. Depending on recent snows or flashes of warm weather, game may not be where expected. With an RV, pick up and head to the next site or next town to have the best opportunity of success at hunting.
"We have had many customers over the years that expressed one of the reasons they purchased an RV was for hunting trips. During hunting season you almost see as many RVs on the road as you do during the summer, especially if you live near a hunting destination," said Clint Ethington, General Manager at Pedata RV Center.
For More Information:
For more information on Pedata RV Center or current trends in the RV industry contact Clint Ethington, General Manager, at clint(at)pedatarvcenter(dot)com or by phone at: 1-888-545-8314 or 520-807-0900. Or visit Pedata RV Center online at http://www.pedatarv.com.
# # #