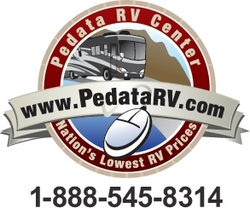 Manufacturers don't make units unless there are consumers looking to purchase
Phoenix, AZ (Vocus) October 3, 2009
Pedata RV Center sees Dutchmen Manufacturing's recent announcement that they'll be hiring for additional jobs as a positive indication for the RV industry. New hiring and the creation of new jobs are both indicators that the RV industry is moving in a healthy direction. New hiring at a manufacturer in particular is a sure sign that there is a market for new RVs.
"Manufacturers don't make units unless there are consumers looking to purchase," says Gerard Pedata of Pedata RV Center.
The RV industry's boom coincided with the plush economy enjoyed in years past, but many in the industry question that direct correlation between the two. Industry experts say that there are several RV lifestyles that are still on the rise:
1. Retirees looking to travel without the added expense of maintaining their "home" while they travel.
2. Families with young children who see the RV as one of the few options for travel that accommodates their family's needs.
3. Consumers who see the RV as an emergency preparedness preparation.
For more information on Pedata RV Center or current trends in the RV industry contact Gerard Pedata at sales(at)pedatarvcenter(dot)com or by phone at: 1-888-545-8314 or 520-807-0900. Or visit Pedata RV Center online at http://www.pedatarvcenter.com
Contact:
Gerard Pedata
Pedata RV Center
Phone: 1-888-545-8314 or 520-807-0900
# # #