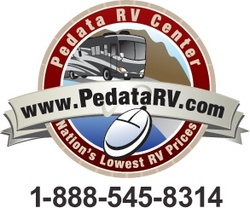 Phoenix, AZ (Vocus) October 26, 2009
January kicked off with 44,000 people attending the Florida RV Super Show. As the year progressed, numbers continued to pick up across the country as RV shows are selling out and sales continue to increase. From Carolina to Detroit to the upcoming Kentucky RV Show, all reports indicate consumers are ready to spend on large-ticket items like motor homes and boats.
The Michigan Association of Recreation Vehicles and Campgrounds (MARVAC) pulled in record numbers of attendees with a 40% increase over what was anticipated, bringing in the highest attendance since 2003.
The 47th National RV Trade Show in Louisville KY scheduled for Dec 1st - 3rd has already sold out supplier space.
"What this indicates to us is that the RV industry has held strong, despite many predictions otherwise. The industry was hit hard, but really what has occurred is that the strong companies survived, the weaker companies didn't. Some have restructured and will come back stronger and tighter. The future for the RV industry is exciting. We all have to be innovative to survive, and that innovation means a bright future," says Gerard Pedata of Pedata RV Center.
For more information on Pedata RV Center, or current trends in the RV industry contact Gerard Pedata, sales(at)pedatarvcenter(dot)com or by phone at: 1-888-545-8314 or 520-807-0900. Or visit Pedata RV Center online at http://www.pedatarvcenter.com.
Contact:
Gerard Pedata
Pedata RV Center
http://www.PedataRVCenter.com
Phone: 1-888-545-8314 or 520-807-0900
Email: sales(at)pedatarvcenter(dot)com
# # #