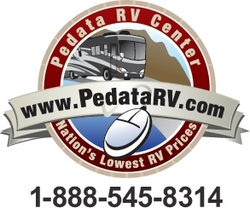 People are spending the money to fly across the country and around the world to be a part of the RV Industry
Lanham, MD (Vocus) September 30, 2009
All across the country and the world, RV Trade Shows are seeing an increase in attendance with people ready and willing to buy. While the first half of 2009 started out slowly, increased rentals and motorhome sales at RV dealers were the first indication of the industry turning around. Most recently, CARAVAN SALON DÜSSELDORF, the world's largest RV show brought in record numbers.
CARAVAN SALON had higher than expected attendance with 161,200 visitors from 37 countries showing up. Of those, 49% came with the intention of buying, reports RV Business. Klaus Förtsch, president of the Caravanning Industry Association (CIVD) attributes the interest to more economical options and lighter weight materials.
In Las Vegas, the 2009 RV Dealers International Convention Expo running October 6 - 9th is attracting positive press with the recent inclusion of KOA's Jim Rogers to speak at a panel. Workshops and education will focus on 'Customer Service in Stressful Times,' 'RV Market: Rebound in Sight,' and more.
"People are spending the money to fly across the country and around the world to be a part of the RV Industry," said Gerard Pedata of Pedata RV Center. "It's clear the worst is over and people are opening their wallets again. We're thrilled to be a part of the recovery and a part of the tradition of RVing that brings so much satisfaction to so many people."
For More Information:
For more information on Pedata RV Center or current trends in the RV industry contact Gerard Pedata, General Manager, at sales(at)pedatarvcenter.com or by phone at: 1-888-545-8314 or 520-807-0900. Or visit Pedata RV Center online at http://www.pedatarv.com.
###