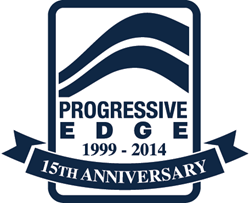 This partnership will provide Configure One customers with a reliable and seamless solution to integrate Concept with Made2Manage.
Milwaukee, WI (PRWEB) August 26, 2014
This partnership with Configure One represents another step in enabling Made2Manage ERP customers to extend, enhance and maintain their investment in their ERP software, outside of the traditional "Made2Manage-only way." The design of Configure One's product allows companies to implement and maintain a configurator quicker and more intuitively than other configurator options offered by Aptean. In addition, the Customer experience is far superior through its fully configurable web-interface. "At Progressive Edge, we look outside the Made2Manage box," says Kenneth Roy, President of Progressive Edge. "There is no reason while industry leading solutions like the Concept Product Configurator cannot be cost-effectively brought into the Made2Manage fold."
"Configure One is very excited about our partnership with Progressive Edge," says Dave Ray, the Director of Enterprise Solutions with Configure One. "We were introduced to Progressive Edge at a customer where Progressive Edge did an excellent integration of our configurator software with Made2Manage. This partnership will provide Configure One customers with a reliable and seamless solution to integrate Concept with Made2Manage."
Made2Manage customers have seen a lot of changes in the last few years with the numerous ownership and management changes which have occurred. Unfortunately, product development has suffered. Products like the Concept Configurator will allow Made2Manage users to bring much needed functionality to the system, and with the integration products and services from Progressive Edge, this functionality can be seamless and cost-effective.
About Configure One
Configure One (http://www.configureone.com/) is a leading provider of web-based product configurator and CPQ (configure price quote) software. Configure One's Concept Enterprise Product Configurator® is an enterprise CPQ application that enables companies to efficiently sell and process orders for configurable, multi-option, and customizable products and services. We've built our company on the principles of creating web-based product configurator software that is simple to use, yet powerful enough to offer flexibility in today's complex sales and manufacturing environments. As a product configurator company, our goal is to provide our customers with a competitive advantage in their own markets by improving bottom line results. Our Concept Enterprise Product Configurator product enables our customers to increase sales while reducing costs by automating much of the sales, order entry, and engineering processes.
About Progressive Edge
Progressive Edge (http://www.progressive-edge.com/), which celebrates its 15th year Anniversary on Sept 1st, has been supporting Made2Manage users from its inception. With well over 100 Made2Manage customers, Progressive Edge continues to prove its capabilities in supporting and servicing the Made2Manage customer base. In addition to Product Configuration, Progressive Edge offers a number of other products designed to extend, enhance and maintain the Made2Manage ERP System. Products like the Bill of Material Manager and our Intelligent, Interactive Reports are just a few. Finally, Progressive Edge offers a Pay-as you-go support for customers looking to shed their expensive Aptean support contracts.