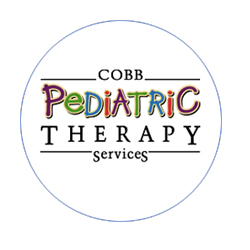 We are honored to have been awarded this prestigious designation, primarily due to the fact that it was our own workforce who voluntarily recognized the range of benefits that Cobb Pediatric offers
Atlanta, GA (PRWEB) April 19, 2011
Kennesaw, Georgia-based Cobb Pediatric Therapy Services, a pediatric therapy staffing firm that provides speech, physical, and occupational therapy services to schools across the U.S., was selected as a Top Workplace for 2011 in Atlanta by Top Workplaces, and was recognized in the Atlanta Journal Constitution. The pediatric therapy staffing firm ranked 6th among small businesses, and was featured in a special publication of the AJC about high-performing local businesses on Sunday, April 17th, 2011.
Top Workplaces annually measures the strength of a company based upon its employees' own opinions and nominations. Facilitated by WorkplaceDynamics, a firm specializing in providing organizations with unbiased workplace surveys, Top Workplaces sent Cobb Pediatric Therapy Services' employees a brief survey about the company's benefits, strengths, and unique differentiators. WorkplaceDynamics tabulated the results of the surveys, and the therapy staffing firm was chosen from amongst the best ranked companies for inclusion in the AJC's special edition. Of the 495 companies nominated, Cobb Pediatric was the only company cited for a special award for Employee Appreciation, the criteria being "employees feel genuinely appreciated."
"We are honored to have been awarded this prestigious designation, primarily due to the fact that it was our own workforce who voluntarily recognized the range of benefits that Cobb Pediatric offers," said June Whitehead, President and CEO of Cobb Pediatric Therapy Services. "We are proud of our dedicated and diverse team of speech, physical, and occupational therapists, and thank them for helping to promote the company with this Top Workplaces award and media placement that was seen by the AJC's Sunday readership of over 1.5 million people."
The pediatric therapy staffing firm continues to grow and has recently expanded its service area to Maryland and the District of Columbia in addition to serving Alabama, Arkansas, Georgia, Florida, North Carolina, South Carolina, Tennessee, Texas, and Virginia. Founded in 1989, the company's success is due in large part to its proven, trusted pediatric speech, occupational, and physical therapy services. For more information on Cobb Pediatric Therapy Services, please visit http://www.cobbpediatric.com.
About Cobb Pediatric Therapy Services
With honesty and integrity as its core values, Cobb Pediatric Therapy Services provides a range of pediatric therapy services, including speech language pathology, occupational therapy, and physical therapy to school systems across the United States. Known for their high levels of enthusiasm, dedication, and professionalism, Cobb Pediatric therapists receive unmatched support from the company's team of therapy managers.
###