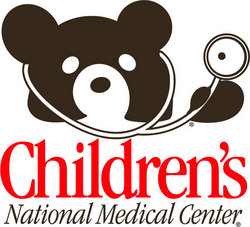 The additional operating rooms are a real win for both our surgical staff and our patients
Washington, D.C. (Vocus) March 12, 2009
Children's National Medical Center opened two new operating rooms today, increasing the hospital's capacity to provide surgical services to children. Along with the ORs, Children's also opened an expanded waiting area for families whose children are having surgery.
The new Ors are 750 square feet each and bring the total number of operating rooms to 13. Each OR is equipped with state-of-the-art technology, including flat panel screens displaying clear views of radiology imaging and real-time images of the field of operation.
The new waiting area features expanded capacity, a quiet room for reading or meditation, and an educational kiosk with internet access. Members of the family-centered care committee were involved in making decisions about the waiting area.
"The additional operating rooms are a real win for both our surgical staff and our patients," said Kurt Newman, MD , surgeon in chief at Children's National. "The large rooms provide the latest technology and sharpest imaging for our surgeons, while parents can wait in a comfortable environment surrounded by our surgical support team."
One OR is designed specifically for orthopaedic surgery focusing on complex spine repair. It includes an O-Arm that provides real time, 3-D images. Children's National Orthopaedic Surgery team, led by Laurel Blakemore, MD , is one of the largest in the region, with a team of pediatric surgeons specializing in complex spine issues.
The other OR will be used by general surgery and uses the Condor System™, which optimizes the quality of images used in laparoscopic surgery. The ORs are equipped to display images of the surgical field alongside real-time and static medical imaging, such as CT scans, providing precise and clear views. The new ORs include the ability to broadcast the procedure to a nearby education room, further enhancing Children's ability to train future generations of pediatric specialists.
The General and Thoracic Surgery team at Children's, led by Anthony Sandler, MD , estimates that more than 40 percent of procedures can now be done laparoscopically, including appendectomies and lung resections. Minimally invasive surgery is easier on patients because it results in a speedier recovery.
Children's surgical specialists are supported by a large team of fellowship-trained pediatric anesthesiologists. As the only freestanding children's hospital in the region, Children's National is the only hospital that can guarantee anesthesia administered by a fellowship-trained pediatric anesthesiologist around the clock. Children's National performs more than 14,000 operations annually at Children's Hospital and the Ambulatory Surgery Center in Montgomery County.
The new ORs are the first in a series of additions and renovations to the surgical services, which includes constructing additional ORs and renovating existing ORs.
Contact: Emily Dammeyer or Jennifer Leischer, Public Relations, 202-476-4500.Tours of the new ORs are available.
Children's National Medical Center, located in Washington, DC, is a proven leader in the development of innovative new treatments for childhood illness and injury. Children's has been serving the nation's children for more than 135 years. Children's National is proudly ranked among the best pediatric hospitals in America by US News & World Report and the Leapfrog Group. For more information, visit http://www.childrensnational.org.
# # #