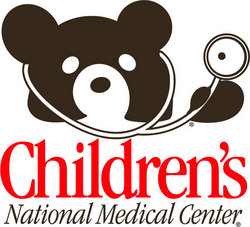 Boston (Vocus) October 10, 2008
Several pediatric experts from Children's National Medical Center will be presenting at the 2008 American Academy of Pediatrics National Conference and Exhibition, which runs from October 11 - 14 in Boston. Presenters and topics are listed below.

Pediatrician Dana Best, MD, MPH, will present "Promoting Smoke-Free Homes," to better train pediatricians in effective ways to assist families in making homes and cars tobacco free.
Radiologist Dorothy Bulas, MD, who specializes in fetal imaging, will present "Acute Abdominal Pain - US, CT, RF - Lets Play the alphabet soup." The presentation will discuss how the use of radiologic studies can aid in the evaluation of acute abdominal pain.
Bruce Klein, MD, chief of Transport Medicine, is presenting "Outreach Education To Improve Pediatric Emergency Care," as well as a session on community outreach for Neonatal and Pediatric Critical Care Transport Medicine.
Naomi Luban, MD, chief of Laboratory Medicine, will present "Hemostasis and Thrombosis in Children: what to look for and when to test." The presentation will discuss newer models of bleeding and thrombosis and the importance of vascular endothelium and anticoagulant proteins, as well as ethical issues.
Rachel Moon, MD, a pediatrician and SIDS researcher, will present "Back to Sleep: The Challenge of Child Care," which provides a review of SIDS in child care - past, present and future.
David Stockwell, MD, a critical care specialist with an interest in technology, will present "The Pediatrician's PDA: Handhelds, Smart Phones, and More: Best Practices for Integrating Mobile Devices Into Your Practice."
Joseph Wright, MD, MPH, executive director of the Child Health Advocacy Institute, will present "Bullying and Retaliation: The New Vulnerable Child" and will address the issue as a public health problem, looking at case studies, recommended approaches, and current research.
Contact: For interviews, contact Janiene Torch in DC (202-476-4500) or Emily Dammeyer in Boston during the conference (202-689-4969 or edammeye@cnmc.org).
Children's National Medical Center, located in Washington, DC, is a proven leader in the development of innovative new treatments for childhood illness and injury. Children's has been serving the nation's children for more than 135 years. Children's National is proudly ranked among the best pediatric hospitals in America by US News & World Report and the Leapfrog Group. For more information, visit http://www.childrensnational.org . Children's Research Institute, the academic arm of Children's National Medical Center, encompasses the translational, clinical, and community research efforts of the institution. Learn more about our research programs at http://www.childrensnational.org/research .
###