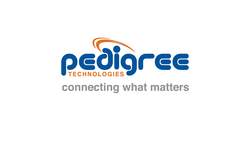 We are very excited to show the industry the work we've done with Garmin on the dispatch application.
Fargo, ND (Vocus) June 3, 2010
Pedigree Technologies of Fargo, ND, the leading provider of web-based logistics and field service automation solutions to the energy, agriculture and defense industries, today released Pedigree Oneview Dispatch Manager, an integrated driver dispatch system for Garmin Personal Navigation Devices. The simple to use application provides dispatchers and operations managers with a powerful tool for increasing the efficiency of their delivery and field service workforce that requires little to no training.
By combining the OneView Dispatch Manager with the platform's existing capabilities to monitor customer equipment and inventories, including liquid fuel and chemical levels, users have the ability to make real time changes to the routing and prioritization of their vehicles and destinations based on current customer conditions.
Jobbers and fuel transporters can now see their customers' inventory levels along side their fleet location and direct the nearest truck carrying the required quantities to the customer's exact location using Garmin turn-by-turn directions.
The addition of the Dispatch Manager product can significantly reduce the costs of running service fleets with direct in-cab communications to deliver:
Automated route optimization
In cab text communication and driver notification
Real time status updates
In addition to minimizing the costs of in-cab equipment the Software as a Service (SaaS) solution was designed to reduce capital expenditures for service vendors that need tighter controls over their delivery and field service costs.
"We are very excited to show the industry the work we've done with Garmin on the dispatch application," says Alex Warner, President and CEO of Pedigree Technologies, "it's the next step in our promise to reduce our customers' operating costs and increase the efficiency of their workforce."
Pedigree Technologies is the leading provider of web-based solutions that connect and automate sensor-enabled physical assets for supply chain, fleet, and maintenance applications in multiple public and private industries. Integrated with Garmin, the Pedigree OneView application provides users with real-time visibility into operations and allows them to locate, track, dispatch and control stationary and mobile equipment and assets worldwide. Built on a unique and scalable platform, Pedigree Technologies' solutions aggregate critical information from different systems to help companies increase operational efficiencies, improve workflow, manage inventories and logistics, and maintain equipment – all in one simple system with one view.
For more information, contact April Cox, by phone at 701-293-9949 or by e-mail at april.cox (at) pedigreetechnologies (dot) com.
###