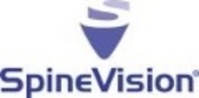 PediGuard has changed my practice tremendously
SAN FRANCISCO and PARIS (PRWEB) January 7, 2008
"Given our own preliminary results in combination with published European data, there is a very strong clinical trend that using PediGuard makes spine surgery safer--not only for patients but for surgeons too."
Randal R. Betz, MD
Chief of Staff
Shriners Hospitals for Children
Philadelphia
Podcast available at MedtechMatters.com
SpineVision(R) announced today that preliminary data from an ongoing postmarketing study show that its FDA-cleared PediGuard(TM) device allows a two-fold reduction of the risk of inadvertent pedicle screw "misplacement" during lumbar degenerative spine surgery. In addition, the preliminary results show that the use of PediGuard leads to a six-fold reduction of medial breaches, and suggest an approximately 10 percent decrease in average screw-placement time, as well as a reduction of surgeons' exposure to radiation by approximately 30 percent. The study's final results are expected to be even more outstanding when the more challenging thoracic and deformity cases will be included.
PediGuard is the first and only FDA-cleared Class II device for real-time detection of possible penetration outside the vertebral pedicle. Accuracy of pedicle screw placement is still an issue in spine surgery: published rates of intraoperatively "misplaced" pedicle screws range from 10 to 40 percent, some of which result in pathological consequences such as spinal cord damage, including paraplegia or tetraplegia. Consequently, liability risks for spine surgeons are high.
"Using PediGuard, I have a 90 percent chance of placing all my pedicle screws properly, compared to an 80 percent or less chance using standard manual technique," said Randal R. Betz, MD, an orthopaedic spine surgeon and Chief of Staff at Shriners Hospitals for Children, Philadelphia, who is Principal Investigator for an ongoing, multi-site, randomized postmarketing study of PediGuard. "Given the solid published clinical data from Europe in combination with our preliminary data, this is a very significant clinical trend toward making spine surgery even safer for patients. If the trend continues, I see no reason why PediGuard can't become standard of care for spine surgery. Anything we can do to help us get a safer screw insertion is certainly worthwhile, given that published rates of pedicle screw misplacements can range as high as 40 percent."
"PediGuard has changed my practice tremendously," adds Luis F. Vasquez, MD, a Texas-based neurosurgeon. "Not only has it greatly simplified the accuracy of pedicle screw placement, making spine surgery safer for my patients, but also the use of PediGuard has drastically reduced radiation exposure for me."
Without the use of PediGuard, fluoroscopy is used to continuously monitor the correct placement of pedicle screws into the pedicles of the spine. Fluoroscopy is an imaging technique commonly used by physicians to obtain real-time images of the internal structures of a patient through the use of a fluoroscope (C-Arm). Fluoroscopy involves the use of x rays, a form of ionizing radiation; while the exposure to a patient during one surgery is minimal, spine surgeons may perform 140 or more cases per year. On the other hand, surgeons who use PediGuard do not have to use continuous fluoroscopic guidance. Indeed, use of PediGuard may reduce surgeons' radiation exposure by approximately 30 percent.
"Less use of fluoroscopy per case means significantly less accumulated radiation exposure over the course of a typical year's worth of cases," explains Dr. Betz. "PediGuard is now our standard of care on all spine surgeries that require placement of pedicle screws."
PediGuard is the first patented, wireless, handheld instrument capable of accurately detecting changes in tissue type, thus alerting surgeons to potential pedicular or vertebral breaches during pedicle screw site preparation. Real-time feedback is provided to surgeons via audio and visual signals, giving them new additional information. The use of PediGuard requires no change in surgical technique.
About SpineVision
SpineVision (http://www.spinevision.com) is exclusively focused on bringing innovative motion preservation and fusion devices to spine specialists around the world.