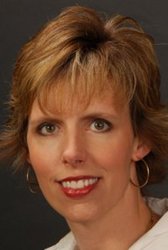 The job search is a sales process, and the job seeker has to sell themselves (they are the product)
(Vocus) May 27, 2010
With the national unemployment rate at nearly 10 percent, it's still a brutal job market. A national career coach offers some of the top tips for landing white-collar jobs with potentially dozens of applicants.
Peggy McKee, a career coach based in Dallas, works with employers and job seekers all over the country. She offers custom coaching and job search tools that can help most any candidate stand out from the crowd.
McKee said that due to the low number of jobs and the high number of applicants, candidates are just not getting noticed. She said that the biggest mistake job seekers make is applying online rather than approaching the hiring manager directly. Human resource departments have more applicants than ever and may be overwhelmed with candidates who are not a fit. But the hiring manager only sees the candidates that human resources forwards on to them, she said job seekers of course have to work on impressing any potential employer. But candidates who approach hiring managers directly are part of a much smaller sample, and have a much greater opportunity to stand out from the crowd and get the interview and the job, McKee said.
The rise of social media is an advantage for the job seeker, McKee asserts, if the job seeker knows how to use it correctly. She advises job seekers to establish a strong presence on LinkedIn, the most professional and career-oriented social media site. As a bonus, these new social tools make it even easier to find and contact hiring managers.
Job seekers must create a standout resume, McKee says, that clearly indicates the kind of job desired in a defined objective statement. Human resources departments and hiring managers aren't good at seeing how your skill sets can transition into their role. Job seekers must tailor their resumes specifically to a job role.
"The job search is a sales process, and the job seeker has to sell themselves (they are the product)," she said.
Once the job seeker gets in front of the hiring manager, be prepared. Role play in advance. Each job interview must be taken very seriously, whether the applicant really wants that job or not. If nothing else, it is an opportunity to develop strong interview skills, McKee said. Tools like past presentations, brag books and 30/60/90 day action plans can be the tipping point in the interview that results in the offer.
At the end of the interview, be "aggressive" in asking for the next step, McKee says. Don't walk out without a call to action, whether it is a planned email, phone call or second interview.
Media Contact:
Jennifer Wezensky
JW Public Relations
###