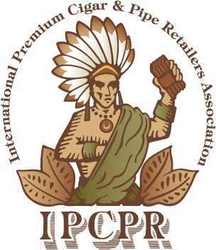 Many restaurant and bar owner already declare their premises as non-smoking and that's just fine
Pelham, AL (Vocus) October 19, 2010
The International Premium Cigar & Pipe Retailers Association strongly suggests that Pelham Mayor Don Murphy and the Alabaster City Council change their reading habits to include factually balanced materials when it comes to smoking bans and secondhand smoke.
That position was taken by the IPCPR when Mayor Murphy, who announced this week he is considering a citywide ban on smoking in public places, was quoted as saying "Everything I am reading (is) about how bad secondhand smoke is for everyone." At the same time, down the road, the Alabaster City Council is holding public hearings on a public smoking ban in its city.
"These people are either out of touch with reality or they are limited their reading to the extremely biased and falsely slanted materials provided by prohibitionists," said Chris McCalla, legislative director of the IPCPR, an association of some 2,000 tobacconists, largely small businesses engaged in the manufacturing and retailing of premium cigars, pipes, tobacco and related accoutrements.
According to McCalla, no studies exist that support the prohibitionists' wild claims that secondhand smoke represents any health risks indoors, let alone outdoors.
"Sometimes lawmakers feel obliged to give the appearance that they are doing something to justify their existence when all they are doing is wasting everyone's time on silly matters like this," said McCalla.
"Surveys show that legislated smoking bans ruin more businesses than they help," he said. "That's why we are against any form of legislated smoking bans and urge civility and courtesy between smokers and non-smokers. This is nothing but 'control creep,' where prohibitionists grab a piece at a time at our rights to run our own lives."
McCalla cited regulations of OSHA – the Occupational Safety and Health Administration of the U.S. Department of Labor – that declared safe levels of secondhand smoke to be up to 25,000 times safer than air quality found in the average bar or restaurant.
"Many restaurant and bar owner already declare their premises as non-smoking and that's just fine," McCalla said. "However, when their rights as property owners are usurped by petty legislation that is based on false information, it's just not the way things should be. Whether you are a smoker or not, you should be against legislated smoking bans because the deprivation of this basic, inherent right is the first step down the slippery slope of loss of rights in other areas of our lives."
Contact:
Tony Tortorici
678-493-0313
# # #