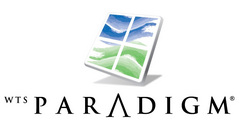 The WTS Paradigm Configurator, along with Oracle EBS, delivers Pella the most powerful configuration platform end-to-end in the market
Middleton, WI (PRWEB) March 3, 2011
WTS Paradigm, the leader in fenestration software for manufacturers, dealers, and retailers, has announced their partnership with Pella Corporation. WTS Paradigm and Pella have been partners in optimizing CenterPoint, their order-entry system and window and door product configurator for several years.
With 12 manufacturing facilities and over 8,000 employees, Pella is one of the largest manufacturers of windows, patio doors, entry doors, and storm doors in the United States. WTS Paradigm handles selling and manufacturing systems for some of the world's largest companies, including those with multiple facilities and thousands of end users. Committed to developing the best software in the industry, WTS Paradigm offers CenterPoint, an unparalleled order-entry and configuration system, and MasterPoint, a manufacturing solution. Pella Corporation needed a solution that could handle the volume of quotes and orders they process daily and also something versatile that could be used in the field.
"WTS Paradigm's front end configurator and PK (product knowledge) engine offers the efficiency and functionality required by Pella Corporation, an industry leader in the window and door business. The WTS Paradigm Configurator, along with Oracle EBS, delivers Pella the most powerful configuration platform end-to-end in the market," stated Steve Printz, CIO and VP Supply Chain Management. "WTS Paradigm's configurator and order entry tools provide the exceptional quality options and flexibility needed to efficiently serve our customers."
"The WTS team is very responsive in supporting our unique, fast-paced business and training needs. Pella is known for innovation and customer satisfaction," said Debbie Przybyla, Sr. IT Application Development Manager. "That's why we're proud to partner with WTS, because WTS Paradigm's products and customer service are outstanding assets in doing business."
To WTS Paradigm, the Pella partnership signifies growth and continued commitment to excellence. "Pella is a key partner to WTS Paradigm. Being partnered with an industry powerhouse like Pella allows for a clear strategic vision and innovations to the industry," said Nathan Herbst, CEO. "The Pella team is great to work with and they challenge us to drive new development."
About WTS Paradigm
WTS Paradigm has grown into an industry leader in the window and door software industry. They have developed the most advanced software for the window and door industry and their technology solution has gained acceptance across all sizes and types of window and door manufacturers and dealers. The core of WTS Paradigm software is the product Configurator, which is embedded in the CenterPoint program to facilitate the quoting and ordering process. Orders entered through CenterPoint flow seamlessly into their manufacturing software solution, MasterPoint. For more information, visit http://www.wtsparadigm.com.
About Pella®
Pella Corporation is a leader in designing, testing, manufacturing and installing quality windows and doors for new construction, remodeling and replacement applications.
As a family-owned and professionally managed privately-held company, Pella is known for its 85-year history of making innovative products, providing quality service and delivering on customer satisfaction. Headquartered in Pella, Iowa, the company is committed to incorporating new technologies, increasing productivity and practicing environmental stewardship to create satisfied customers.
Pella manufactures quality windows, patio doors and entry door systems sold through a Direct Sales Network operating Pella Window & Door Showrooms across the United States and Canada. For more information, call 888-847-3552 or visit pella.com. Follow Pella on Twitter.com @Pella_News
###