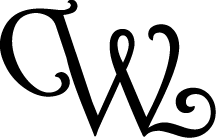 Donna Munro is the author and photographer of these books. These books focus on the natural world.
Calgary, Alberta, Canada (PRWEB) April 26, 2012
Pellirojos Writing Ltd., of http://www.pellirojos.com, just released two children's books to CreateSpace, Amazon.com, and Amazon Kindle. Donna Munro is the author and photographer of these books. These books focus on the natural world. These titles are suitable for the Grade 4 reader.
Pellirojos Writing Ltd. is a cottage industry team of husband and wife. Between the two, they have a combined experience of 30 years of publishing. Pellirojos Writing has crafted a website to host book editorials. The company will write book reviews or book editorials for indie authors. The company also provides web design and hosting services.
The company just received news these book titles are now available on Amazon.com. These books are being submitted to both the Canadian and United States Archive Collections. Pellirojos Writing Ltd. has ordered books for delivery on May 2, 2012.
These book titles are:
1. Zelda the Bee: The Zany Adventures of Zelda the Bee.
2. Mrs. Melanie Tweed Lost Her Ducks in the Reeds.
Here are our recently released product offerings:
Mrs. Melanie Tweed Lost Her Ducks in the Reeds.
Mrs. Melanie Tweed chooses a pond near Boundary Bay in Tsawassen, B.C., Canada as her place for raising her young. She and Mr. Tweed get several neighbours as their choice seems good to other ducks. Mrs. Tweed has taught her ducklings safety strategies. If they see a shadow overhead, her six ducklings are to hide in the reeds. The inevitable day comes and her ducks perform their routine perfectly. Yet, the unexpected happens. They go missing! Read this story to hear how Mrs. Melanie Tweed sorts her problems out.
Zelda the Bee: The Zany Adventures of Zelda the Bee
Zelda the Bee regularly tours the Wafting Springs Campsite looking for pollen and nectar. Here, through her visits she encounters Peter who names her. Peter loves honey and finds watching Zelda relaxing. Commander the Wasp comes onto the scene seeing an opportunity to push Zelda from the local resources. Zelda benefits from an intervention. Whatever could that be? To find out more, get this wonderful children's book that presents first fiction and then non-fiction elements about bees and wasps.
A newly crafted editorial for each of the books is available on http://bookeditorial.ca At this Book Editorial.ca website, customers and reader audiences can find:

Book Details,
Flower Power Words,
Relevant Links,
Zazzle Product Extras (stickers, etc.) and
Education Extras - Multi-media for each title tab
The author, Donna Munro, drew the stories from her life experience. Donna Munro was born in Saskatchewan. She moved to Calgary with her family at 6 months old when her father took a position as an English teacher. She lived in Calgary most of her life. She attended University of Calgary and later Athabasca University. She studied languages, literature, science, and education. She spent time in a professional writing department preparing documents for publication. Her interests in writing grew around writing creatively and writing life stories.
Pellirojos Writing Ltd. is hoping to release several more books this year. To search for Donna Munro's book releases, search "Donna Munro" at Amazon.com
Donna's books are ordered print on demand. Five are in stock at Amazon.com Kindle versions' graphics have drop shadow and custom borders.
Here are Pellirojos Writing Online Stores:
Pellirojos Books: Pellirojos Store
Book Product Extras: Zazzle Store
Fine Art America: Donna Munro FAA Store
CreateSpace Stores: Zelda Store Melanie Store
Within the two CreateSpace Stores, these book titles are available for Expanded Distribution. Book consumers may find these books in thousands of major online and offline bookstores and retailers for their purchase. Book consumers representing public libraries, elementary and secondary school libraries, and libraries at other academic institutions can find these titles for their purchase. Book consumers representing certified resellers such as independent bookstores and book resellers may buy these titles at wholesale prices directly from CreateSpace.