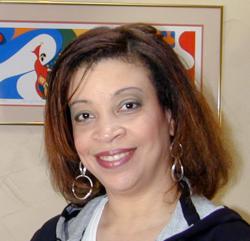 I have come off all my pain medications, which used to cost me between $300 and $1000 per month.
Chicago, IL (PRWEB) October 24, 2012
In a poster presentation at the International Pelvic Pain Society Annual Meeting in Chicago (Oct. 18-21, 2012), clinical efficacy data on a new therapeutic ultrasound device, PainShield®, revealed promising result for millions of pelvic pain and interstitial cystitis sufferers in the United States.
Nineteen patients suffering from long standing and unrelieved pelvic, urological or related pain participated in the study, which found significant reductions in pelvic pain, bladder pain, pain on urination (dysuria), pain on defecation (dyschezia), abdominal bloating and muscle or joint pain related to their condition. Reductions in urinary urgency and frequency, difficulty urinating, sacro-iliac joint pain, painful intercourse (dyspareunia), rectal pain, and sitting intolerance were also noted and expected to show statistical significance in a larger study.
Over half of the trial participants rated their response to the treatment with PainShield as "good", with only two participants rating their response as negative. Based on these positive findings, further study of PainShield as a treatment alternative to drugs and surgery is clearly warranted. Five months after starting treatment with the PainShield device, Michelle Brown, a 45-year old mother of two, who has been suffering from debilitating pelvic pain for more than a decade, reported that "I have come off all my pain medications, which used to cost me between $300 and $1000 per month." Ms. Brown added "I feel great! I haven't felt this good in 15 years."
The PainShield clinical study resulted from a grassroots effort under the leadership of a patient advocacy organization, the International Adhesions Society (IAS), which provides information, support and advocacy to patients and their families suffering from adhesion related disorder (ARD) and Complex Abdominal and Pelvic Pain Syndrome (CAPPS). The study follows other innovative research conducted by the International Adhesions Society, which has led to more patient-centered insights into this poorly understood medical condition and to the founding of the world's first dedicated clinic for the treatment of adhesions and Complex Abdominal and Pelvic Pain Syndrome (CAPPS). The PainShield study is an example of what a patient advocacy group can accomplish with few resources other than patients seeking answers working closely with a leader in the field, in this case David Wiseman, PhD, MRPharmS, the founder of the IAS. Authoring the study together with Dr. Wiseman was Ms. Teena Petree, PT of Summit Physical Therapy, Dallas, TX, whose specialties include pelvic floor dysfunction and pelvic pain relief.
The International Adhesions Society was founded and funded by Synechion, Inc., a research and consulting company specializing in the field of surgical adhesions and pelvic pain and based on the internationally recognized expertise of its founder, Dr. David Wiseman who remarked, "after conducting research on adhesions and pelvic pain and working with patients suffering from these conditions for over 25 years, I feel that for the first time we have a real chance to revolutionize the management of pain in these patients without the risks of surgery or drugs." Added Wiseman, "the results in the PainShield study were so compelling and the clinical need so urgent, that forming a company, KevMed, to fill the needs of this underserved patient population was the logical next step. We therefore secured the US distribution and marketing rights to PainShield for patients with pelvic pain, interstitial cystitis and related conditions."
PainShield is a wearable therapeutic ultrasound device, available by prescription to patients in the United States and was developed by NanoVibronix of Farmingdale, New York, based on its proprietary technology which miniaturizes the ultrasound delivery system to a small disc mounted within an adhesive patch applied to the skin. NanoVibronix provided the PainShield units for the study free of charge.
For more information contact:
Dr. David Wiseman
International Adhesions Society
6757 Arapaho Road, Suite 711-238
Dallas, TX 75248
http://www.adhesions.org
KevMed, LLC.
15305 Dallas Parkway, Suite 300
Addison, TX 75001
http://www.kevmed.com