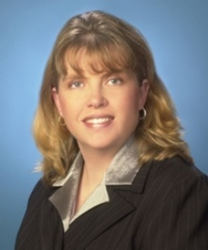 Our new office is in the perfect location to service the Frederick community and nearby military installations.
Alexandria, Va. (PRWEB) September 03, 2014
PenFed Realty announced today that the grand opening for its' new Frederick, Maryland location will be held on Oct. 2nd, 5:30pm – 7:00pm. The new real estate sales office is located at 5100 Buckeystown Pike, Suite 250 in the Regus Westview Professional Building increasing the number of sales offices to 20 locations in Maryland.
The new sales office is located slightly northwest of Washington and will service the City of Frederick as well as Frederick, Carroll, Montgomery and Washington counties.
The current average sales price for Frederick County is $308,000 with properties ranging in price from $139,000 to nearly $3,000,000.(1) The Frederick County area has experienced a steady population growth in recent years and is largely a residential community. Frederick is the 2nd largest city in Maryland and draws a large number of residents and visitors eager to experience the history, culture, sports and dining the community has to offer.
"Our new office is in the perfect location to service the Frederick community and nearby military installations. We have well trained agents who focus on the needs of their clients and provide them with peace of mind throughout the buying or selling process. Our sales professionals understand that purchasing or selling a home is one of the most important decisions most people will make," said Marie Lagos, branch manager of PenFed Realty's Frederick and Rockville locations.
"As the 6th fastest growing real estate brokerage in the US, we're excited about our growth in this region and the opportunity to bring our unique benefits to more consumers. Our expansion into Frederick County positions us to better service clients in Frederick and the surrounding communities," said Terri Bracciale, regional vice president at PenFed Realty. "Marie Lagos is an experienced real estate professional and longtime Frederick County resident; we're excited to have her lead our newest branch."
For more information about PenFed Realty's locations, visit http://www.PenFedRealty.com.
(1) Data Source: 8.25.14
About PenFed Realty
PenFed Realty, wholly owned by PenFed (Pentagon Federal Credit Union), is a full-service real estate company with an annual sales volume over $2.8 billion; serving PenFed members as well as the general public. Recognized as a leading real estate company in its service area, it is ranked among the top 25 Prudential affiliates nationwide. Over 1,700 top-notch sales professionals work out of PenFed Realty's 50+ offices to provide complete real estate services nationwide.
Prudential PenFed Realty is an affiliate of the Brookfield/Home Service Franchise (Formerly Prudential Real Estate) Residential Property Services network. Its franchises are independently owned and operated. The network provides franchises with numerous benefits, including access to Prudential Real Estate's Online Seller Advantage® program designed to provide real-time information to sellers in an easy to use system; and Online Buyer Advantage®, enabling consumers to easily search for property in all 50 states and the District of Columbia. Prudential Real Estate is one of the largest real estate brokerage franchise networks in North America, with $109.3 billion in sales volume (USD), 389,000 open transaction sides, nearly 1,400 offices, and 47,000 sales professionals in the franchise Network as of December 31, 2012.
© 2014 BRER Affiliates LLC. An independently owned and operated broker member of BRER Affiliates LLC. Prudential, the Prudential logo and the Rock symbol are registered service marks of Prudential Financial, Inc. and its related entities, registered in many jurisdictions worldwide. Used under license with no other affiliation with Prudential. Equal Housing Opportunity. We are proud to be an equal opportunity employer: m/f/v/d.