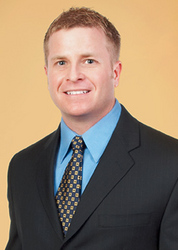 It truly is a life altering condition. When my patients discover that we can successfully eliminate them in just one simple treatment they are thrilled
La Jolla, CA (Vocus) February 9, 2009
Though they do not cause any physical health problems, pearly penile papules do affect a man's psychological well-being. The tiny white dots that mar the penis cause intimacy issues because embarrassment and reduced self-confidence are common side-effects of this condition. Now there is a successful treatment available.
Although pearly penile papules are not a new condition, men have been hesitant to seek treatment due to embarrassment and the misconception that it is a sexually transmitted disease such as genital warts.
"With a targeted small spot CO2 laser, we are able to precisely treat each papule without the fear of damaging the healthy surrounding penile tissue," according to Groff who has treated hundreds of men with this condition. Until the use of this new CO2 laser, physicians treated the condition with cauterization or lasers that affected the healthy tissue.
Pearly penile papules got their name because they tend to look like a string of pearls, circling the head of the penis. They may be fleshy colored or white and tend to be smooth and dome-shaped. One misconception about the bumps is that they are caused by a sexually transmitted disease or that they are contagious. This is not the case.
Pearly Penile Papules are extremely common, particularly for men in their twenties and thirties. Instead of shying away from intimacy or being self-conscious in the locker room, they can be removed. For men who are ready to feel confident about their bodies again, Dr. William Groff encourages them to consider CO2 laser treatment. "It truly is a life altering condition. When my patients discover that we can successfully eliminate them in just one simple treatment they are thrilled," added Groff.
For this procedure, a topical numbing cream is applied to the area for approximately one hour. The laser treatment can be successfully completed in less than half an hour. The final result is either complete removal or a great reduction in the appearance of the bumps.
During recovery, there may be mild discomfort, scabbing and redness that resolve typically within one to two weeks. "Patients literally walk out with a renewed self-esteem," said Groff.
Because of the sensitive nature of this problem, La Jolla Cosmetic Surgery Centre offers private consultations with board certified dermatologist Dr. William F. Groff. He understands how difficult it is for a patient to talk about this situation so his goal is to make the patient as comfortable as possible.
La Jolla Cosmetic Surgery Centre is an accredited ambulatory surgical facility with offices located on the campus of Scripps Memorial Hospital in La Jolla, California.
Along with board certified dermatologists, Drs. Groff and Fitzpatrick, the Centre has six board certified plastic surgeons and a staff ready to offer the best and most advanced care to patients.
Men no longer need to suffer quietly shame and embarrassment. There is a quick solution with targeted CO2 laser therapy at La Jolla Cosmetic Surgery Centre. where
###