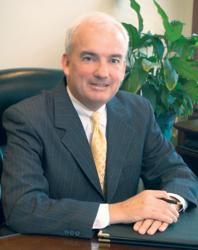 No one wants or expects to cause an auto accident
Scranton, PA (PRWEB) March 09, 2012
Leading Pennsylvania auto accident lawyer Joseph Price applauds the new ban on texting while driving in Pennsylvania. "I've been representing the seriously injured as a result of auto and tractor-trailer accidents for over 30 years, and I can say unequivocally that there is no safe way to drive while texting. I have seen first hand the devastation that distracted driving can cause, and this law is a step toward less Pennsylvania auto accidents."
Starting Thursday March 8, 2012 there is a ban on texting while driving in Pennsylvania as set forth in Senate Bill 314. Pennsylvania now joins 34 other states and the District of Columbia in banning all drivers from texting while driving. The offense carries a $50 fine. The Pennsylvania Department of Transportation stated that in 2010, there were nearly 14,000 Pennsylvania car accidents where distracted driving played a role, with 68 people dying in those crashes.
"Texting" includes reading, sending, or writing any text-based message on a wireless device. The police will enforce the law through observation of drivers swerving out of their lanes, or seeing people using their mobile devices for more than a brief moment. The law only bans texting while the vehicle is in motion, so you may still text from a red light or other vehicle stops. Additionally, the law excludes "physical integration systems." These are systems in cars that allow you to text hands free through voice-based commands.
"No one wants or expects to cause an auto accident. Hopefully, the new texting ban will help prevent distracted driver related auto-accidents," Price said. The attorneys at the Kingston, Pennsylvania law firm of Dougherty, Leventhal, and Price have more than 30 years experience representing victims of auto/car accidents.
About Dougherty, Leventhal, and Price, LLP
Dougherty, Leventhal, and Price, LLP, is a Pennsylvania personal injury law firm that represents auto accident victims throughout the state. DLP prides itself on a team approach to help clients whose lives have been affected by personal injuries. They have taken on some of the most difficult cases in state history and have an extensive list of verdicts and settlements for personal injury cases. To learn more about DLP's team, call (877) 357-9700 or visit its new mobile friendly personal injury website.