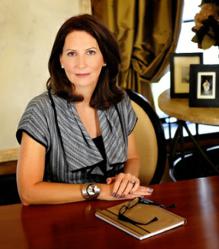 There are so many questions, so many documents, so many options...where do you start?
Bartonsville, PA (PRWEB) November 09, 2011
Wouldn't it be great to have a coach by your side throughout divorce in Pennsylvania? It can be tough navigating the waters of any legal battle, but one that involves a complete life change is a totally different realm. It's a difficult scenario for anyone to face, even for those who are 100% sure their marriage is ending. Some people get it in their heads that if they proceed with a divorce, then they have failed. This false mindset stops any real progress from occurring and perpetuates whatever misery with which they are dealing. Getting a divorce in Pennsylvania is no easy step for anyone and MHK Attorneys understands the hardships that most people go through during the process. There are so many questions, so many documents, so many options...where do you start?
It's for these reasons that MHK Attorneys has created "Second Saturday Seminars: Divorce Seminars for Pennsylvania Women." The seminars address the much needed information most people don't understand about PA Divorce laws. From topics such as 42 financial records everyone should know to others like 15 questions to ask before hiring a divorce lawyer, MHK Attorneys assures the attendees that all of their general questions regarding the divorce process and different outcomes will be addressed.
This month, Certified Financial Planner Lynn Evans is guest-starring at the divorce seminar on Saturday, November 12th, 2011. She will be discussing the Financial burdens and secrets of which all Pennsylvania women facing divorce need to be aware. In many relationships, men are the primary bread-winners and don't share the home's financial information with their spouse, keeping them in the dark until they are required to sign something.
This brings up a very serious point in most divorces: who keeps the house? It's a woman's nature to want to keep the home to have as little change as possible and keep as much stability as possible. Unfortunately, there's a lot of responsibility in being a homeowner.
Many issues of home-ownership are overlooked due to the feminine nesting instinct. For example: who's going to mow the lawn? Who's going to clean the gutters? Who's going to be able to afford the home's expenses and be able to deal with inflating prices? These are all parts of being a sole homeowner, and the responsibilities don't disappear after the divorce does. Sometimes, relinquishing the home and moving on to a smaller place with a caretaker is the best possible option for women facing divorce.
MHK Attorneys understands that there's a multitude of ways that a divorce can play out, and are aware that every case is unique. Attend Attorney Merwine's seminar, learn from other people, and order the Free Book!
Connie J. Merwine has been practicing Family Law in Pennsylvania for over 20 years and is a licensed C.P.A. She is more than equipped to handle all aspects of Divorce, Child Custody, Property Division, Spousal & Child Support, and Protection from Abuse orders. MHK Attorneys is a progressive Pennsylvania Law Firm specializing in the following areas of practice: Family Law, Workers' Compensation, Auto Accidents, Criminal Law, and Social Security Disability. Free Books and Information before you hire an attorney!
# # #