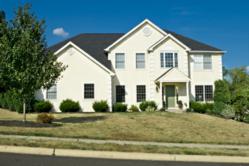 Obtaining an FHA case number before June 3 is possibly the most surefire investment available in the housing market for Pennsylvania borrowers.
Pittsburgh, Pennsylvania (PRWEB) April 13, 2013
Best Rate Home Loans, a nationwide collective of certified internet real estate professionals dealing in FHA loans, reports that Pennsylvanians who acquire a streamline refinancing loan through the FHA prior to June 3, 2013 can save thousands on down payment costs and monthly premium charges.
Reuters announced on April 10, 2013 that the Obama administration is looking for a $943 million taxpayer bailout to aid the Federal Housing Agency (FHA) in its need to cover delinquent mortgage costs incurred during the recession.
While it's commonly known that the FHA has debt issues and is working to resolve its deficiencies by raising loan rates, one thing that potential FHA borrowers need to know is that these rates do not change overnight. More specifically, any FHA borrower who obtains a case number prior to June 3 can avoid rate hikes and secure some of the lowest down payment rates in the country.
Click HERE to see if you are eligible for an FHA loan.
In Pennsylvania, FHA down payments are as low as 3 percent, but will go up to at least 5 percent for those looking to borrow on homes worth over $625,000 who do not obtain a case number before June 3. That means that a borrower looking to refinance on a home worth $700,000 through the FHA could pay as little as $21,000 on a down payment currently, but would pay at least $35,000, or $14,000 extra up front if they did not obtain an FHA case number before the deadline. Real estate agents recommend that you apply for a Pennsylvania FHA loan at least 10 days prior to the June 3 deadline to ensure that you avoid the added fees.
Borrowers should also take note that the new changes don't affect only those looking for big loans. Starting June 3, monthly mortgage insurance premium (MIP) rates and regulations will also increase financially for all FHA borrowers who don't get a case number before the deadline.
While currently a borrower who fulfills 78 percent of their loan's total value will no longer have to pay mortgage insurance premiums for the remaining 22 percent of the life of that loan, after June 3, MIPs will exist throughout the entirety of a loan. This could mean thousands per year that the average FHA borrower would have to pay on the back-end of their loan if they don't file before the deadline.
All of these rules will apply to both new home buyers and those looking for FHA streamline refinancing. Streamline refinancing through the FHA is a great option for Pennsylvania borrowers who have been hit by hard economic times both because of the more lax rules the FHA has on credit requirements and the lower down payments in contrast with conventional lenders that the FHA provides to all of its users.
"Whether you are a new home buyer or have an existing underwater loan that you're looking to refinance on, there will never be a better time to save thousands through the FHA than by getting your case number prior to June 3," says Jason Klaskin, Broker of Academy Mortgage in Pennsylvania. "The housing market in Pittsburgh and its surrounding areas is due for a boom, and borrowers will avoid both FHA fees and market increases if they act now."
About FHA loans:
The FHA mortgage program has insured over 34 million homes since the program was created in 1934.
Compared to conventional mortgages that have tighter underwriting laws, FHA-insured loans appeal to a broader range of home buyers by providing more lax credit standards, lower down payment requirements and more versatile income calculations.
FHA loan benefits include:
-Low down payment
-Flexible credit guidelines
-Streamlined refinancing ability
-All-in-one home renewal loans
Click HERE to apply for an FHA loan.
Best Rate Home Loans is a national professional group of approved mortgage lenders and loan providers who are experts in FHA loans and other low down payment or streamlined refinance options. Call 888-269-5585 for more information about FHA loan eligibility.