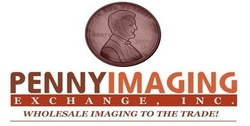 Bohemia, NY (Vocus) April 17, 2009
Penny Imaging Exchange, Inc. (PIE) has acquired new technology from Germany to process the conversion of microfiche records to digital form - the DRS Digitizer. With the Obama administration pushing to make healthcare more efficient, this new technology is in the forefront of streamlining the process of electronic medical records (EMRs).
Many, if not, all healthcare institutions currently have archived medical history on microfiche. Though microfilm storage was very popular some odd 20 years ago, many hospitals and doctors' offices are getting on the digitization bandwagon. They are finding that there are indeed major benefits to having electronic records. Ease of access and mobility of information has allowed for greater improvements in workflow and clinical efficiencies. Plus, digitization eliminates the detrimental factors that may occur when microfilm is not properly stored:

Redux, a condition which causes spotting of the film
Fading
Disintegration over time
Loss of records
Converting microfiche medical records requires an expert level of quality control, high quality images and archiving, and the use of specialized professional equipment and software that is able to overcome the major issues associated with microfiche conversion. Issues such as:

Irregular document segmentation - many scanners have trouble distinguishing the start and end of a documents
Poor image quality - old faded documents are not easily picked up with traditional scanners
Colored document irregularities - as doctors often use 3 part forms, many scanners are not able to detect faded text on colored copies
X-Ray image output - there are few digitizers able to provide high resolution images from X-Rays
The DRS Digitizer is the new technology offering microfiche digitization of a variety of information.
At Penny Imaging Exchange, we took steps to acquire and educate our team of experienced professionals, through numerous months of hands on tactical training, on the new DRS Digitizer.
Unlike current scanners which scan across an image at a slow rate, the DRS Digitizer uses modern CCD cameras providing a full image snapshot ("overview" scan) and digitization into grayscale for excellent archival image quality. This is a completely new approach to digitize microfiche records offering better validation and indexing; old technology does not offer this.
Plus a fully automatic high-performance feed system allows the conversion of large quantities of microfiche and jackets quickly and with excellent quality into different formats. The top of the line software helps the digitizing process by compensating for images that are of varying contrast and size and improves image segmentation.
The problem of high cost digitization technology and training is a major obstacle for many organizations. PIE is your perfect partner offering wholesales services for imaging software providers, consultants, vendors, service bureaus and other imaging professionals. There is no need to buy an expensive piece of equipment and put your staff through countless hours of training. PIE can do the work more efficiently and reduce cost for your organization. Put us to work for you.
About Penny Imaging Exchange (PIE)
Penny Imaging Exchange, Inc. is unique in that it serves as a wholesale conversion bureau providing professional backroom services to other imaging software and conversion services providers throughout North America. The company invests in new technology to support service providers; with facilities located in New York and Georgia; personnel have over 15 years of experience in the industry. For additional information please contact Hellman Chica at (631) 563-6366 ext 301 or visit http://www.pennieimaging.com.
Contact:
Hellman Chica
(631)563-6366 X301
150 Knickerbocker Ave., NY 11716
###