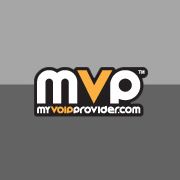 There may not be a penny for very much longer, but VoIP customers can still save big bucks down to the single pennies regardless.
(PRWEB) February 22, 2013
In an open discussion with the American public a few days ago, President Obama expressed an interest in ditching the penny. The government would like to eliminate the coin because the penny actually costs more to make than it is worth. Even though the penny may soon be extinct, the term "penny pincher" may stay around for a long time, and for all of those people who still consider themselves "penny pinchers," there are lots of ways that people can save money down to the single cents.
Most subscribers have discovered that VoIP, telephone service based on the Internet rather than wireline systems saves them way more than a few pennies on phone bills when compared to traditional providers. For example, a basic plan from AT&T can carry a $30/month rate, while AxVoice only charges $6.25/month for regular landline VoIP service. On average, subscribers report up to an 80% savings with VoIP.
With all this talk of pinching pennies, My VoIP Provider has been inspired to weigh in on some of the biggest ways that VoIP helps people save money right down to the pennies. There may not be a penny for very much longer, but VoIP customers can still save big bucks down to the single pennies regardless.
Save on International Calling
Residential VoIP users save more than just a few pennies on international calls. Many providers offer free international calling to select countries, and even after those first free minutes have been used up, international calling rates can be as low as a few cents a minute.
A call to Chile, for example, can be as low as $0.042/minute with residential provider VoIP.com, whereas AT&T will charge subscribers $0.19/minute for the same call. Fun fact: Chile actually controls 20% of the world's reserves in copper, which is used for pennies and old fashioned phone wires (both of which may be extinct soon).
Save on Paper
Business can save money on office expenses with IP faxing. IP faxing uses the Internet rather than traditional phone lines to transmit important documents, just as VoIP uses the Internet to transmit voice data.
Most top VoIP providers offer the option to send or view a fax from a computer or smartphone. This eliminates the need to print the fax, which cuts out costly paper usage. Paper costs can add up over time.
A pack of Staples generic paper, for example, costs $12.99 for 300 pages, which totals out to about $0.04/page. So, for every page the business reads on-screen instead of printing, they will save $0.04.
Save on Ink
IP faxing can also save business owners money on ink for fax machines. A typical fax machine ink cartridge will cost around $86.99 for a cartridge that yields 2,100 pages. That means, every printed page requires about $0.05 worth of ink.
Between costs of ink and paper, a business can save almost $0.10 on every fax they don't print. That's a savings made possible because of IP faxing.