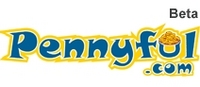 Double or more cash back, combined with coupons and offers, is the best way to make Christmas Shopping and Christmas Gifts affordable.
Wilmington, DE (PRWEB) November 13, 2010
Much awaited and every shopper's prayer answered, Pennyful's Christmas Countdown Double or More Cash Back Shopping Sale is finally live. Pennyful.com, an online smart shopping website which offers coupons, promotional codes and cash back shopping rebates, is paying double the cash back or more than they normally pay their customers. This means that if Pennyful.com offered 10% cash back at a certain store before November 10th, they will (for the duration of the sale) offer a minimum of 20% cash back at the same store.
The Christmas Countdown Sale has already begun and is scheduled to go on till Christmas Day. This cash back shopping sale promises to be a sweeping success, with stores offering cash back that usually ranges between 1% and 30%, while this amount can go up to a whopping 80% cash back till Christmas. Not surprising that shoppers are already flooding the website even before the Thanksgiving Day and Black Friday shopping begins. Offering the highest cash back could possibly be the reason why customers keep coming back to Pennyful.com. Maximum cash back rebates, combined with the insanely deep discounts that Black Friday brings with it, is sure to save shoppers hundreds, if not thousands, of dollars this holiday shopping season.
The interest that shoppers have shown Pennyful.com is probably because just about everyone likes what they stand for and help you do – Shop Your Money's Worth. Although it's obvious that online shopping offers shoppers lots of ways to save a lot of money, the process of finding out who offers the most cash back or the best coupon is often complicated and tiresome. By offering the most cash back, Pennyful is becoming the only place shoppers go to start their Christmas shopping.
So, what is cash back? Cash back is a rebate on purchases. Pennyful.com also offers exclusive coupons and specials from stores, so repeated visits are not a bad idea. Coupon codes, or promotional codes, are offers from online stores that may be in the form of discounts, sales, or free shipping. Combining cash back and coupons, a lot of money can be saved. Coupons and cash back are offered for everything from apparel to books to baby care to travel.
Perhaps the feature that makes Pennyful.com's appeal so ubiquitous is the option to waive the minimum payout amount of $10. This means that shoppers can redeem even, say, $1 in cash back that they have earned while shopping. Earning $10 in cash back won't be difficult in the Christmas Countdown Sale, but waiving this threshold gives those who shop rarely a chance to redeem cash back from a single, even low amount purchase, while also giving the skeptics a way to try out the program. This is aptly called the FastPayout. If, however, the shopper chooses to accumulate cash back earnings of $10 or more cash back earned, then they may redeem a $5 Sign-Up Bonus, Refer-A-Friend Bonuses and all other Bonuses they earn. This is called the SmartPayout. This offering is unique to Pennyful.com, enabling each shopper to earn the maximum depending on individual shopping habits. Further, the shopper can choose between these two options every time they request for their cash back.
Another aspect worth mentioning is the hugely generous Refer-A-Friend scheme, by which users can earn 20% of their referred friend's cash back earnings. Let's say Mike refers Sally to Pennyful.com, and Sally earns $100 in cash back. Just for referring Sally, Pennyful.com pays Mike $20 (20%), and of course Sally still gets the full $100. This happens not just once, but every time Sally earns cash back! Bloggers across the web are already jumping at this opportunity. The question is – would your website's users or blog readers want to know about this sale, just like you would have? An obvious yes brings us to the next question – why not get paid to spread the word and share the savings?
An avid online shopper himself, Ravitej Yadalam, Founder & CEO of Pennyful.com, is committed to providing the best service to help shoppers save more, with less effort and a satisfying experience. "I am always skeptical about online programs myself", he states, "and I am easily bored and frustrated while shopping online. I know what every shopper out there is going through, so I put myself in the shoppers' shoes while designing this program." About the shoppers, he says "while creating this program we assumed three things - the shopper has no time, wants to save more, and likes having a good time. Pennyful.com works on these very principles."
About the Christmas Countdown Double or More Cash Back Shopping Sale, he states "The richer our customers get, the happier we are. That is our primary objective. The Christmas Countdown Sale is an iterative extension of the fact that customers want to save as much as they can. Offering the maximum cash back, combined with our thousands of great coupons and offers, is the best way." When asked why Pennyful decided to host such a generous shopping event, he had this to say "We understand that Christmas shopping, especially shopping for Christmas gifts for friends and family, can be very expensive. No matter how much people try to cut down on their holiday purchases, since it is customary to buy gifts for all family and friends, they end up spending a lot of money on Christmas gifts. Not everyone can readily afford this extra expense, and even those who can are looking for ways to save. With this customer concern in mind, Pennyful decided to offer double or more cash back at all our stores till Christmas Day to make Christmas shopping and Christmas gifts a little more affordable. We are always looking for ways to make our customers' lives easier, and we felt that hosting such a sale would benefit our customers greatly. That was enough motivation for us to go ahead with the event."
Opportunities to enter exciting contests and win great prizes are expected on the website shortly, and will not be disclosed here. Shoppers are advised to visit Pennyful.com this holiday season to see for themselves. Be advised, joining early has its benefits. It's probably a good idea for shoppers to sign-up now and be the first to tell their friends about the Christmas Sale at Pennyful.com. Registering is fast and free, only requiring shoppers to enter their email address and choose a password. It really is that simple.
###