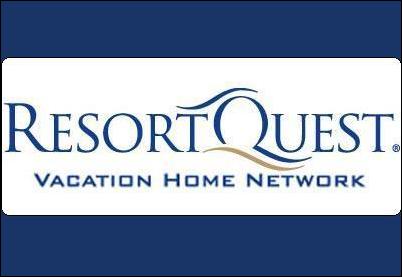 Pensacola Beach, FL (PRWEB) June 20, 2007
The Blue Angels are scheduled to perform their precision flying and graceful aerobatic maneuvers at the Pensacola Beach Air Show at 2:00 p.m. on July 21st. With speeds soaring up to 700 mph, the Blue Angels fast-paced, high performance maneuvers thrill an estimated 15 million spectators each year. Since the establishment of the Blue Angels in 1946, they have performed for more than 427 million fans.
Another opportunity for visitors and locals to view the Blue Angels in action is during one of their practice air shows over the Pensacola Naval Air Station. Typically, practice maneuvers are scheduled from 8:30 - 9:30 a.m. on Tuesday's and Wednesday's. Select Wednesday practice dates also have autograph sessions immediately following the practice. The viewing area for the Blue Angels practice is located behind the National Museum of Naval Aviation on the Pensacola Naval Air Station. Bleachers are available for seating about 800 people and visitors can also bring their own lawn chairs. Admission to the Blue Angel practices is FREE and open to the public. Additional information about the Blue Angels, including a complete calendar of air shows and practices, can be found on their official website at blueangels.navy.mil
Another must see for visitors and locals alike is the National Museum of Naval Aviation located on the Naval Air Station in Pensacola. The National Museum of Naval Aviation is one of the largest space museums in the world. In addition to viewing over 150 beautifully restored aircraft inside the Museum's nearly 300,000 square feet of exhibit space and outside on the Museum's 37-acre grounds, visitors can also enjoy IMAX movies projected on a seven-story high screen, motion based simulator rides including a 15 passenger full motion flight simulator or the Top Gun F-14 simulators and guided tours of the museum and flight line. The museum is open daily from 9 a.m. until 5 p.m. and admission is free. Additional information about the National Museum of Naval Aviation can be found at navalaviationmuseum.org
Just a short distance from the Pensacola Naval Air Station, visitors will discover a narrow strip of sandy beaches and emerald green waters known as Perdido Key. Although just minutes from civilization, Perdido Key offers the illusion of being away from it all. In this peaceful sanctuary, ResortQuest offers visitors a great selection of Perdido Key vacation rentals in beautiful gulf-front condominiums. For more information about ResortQuest vacation rentals available in Panama City Beach, Destin, Fort Walton Beach, Beaches of South Walton, Perdido Key or Navarre Beach visit ResortQuestNWFL.com
About ResortQuest
ResortQuest, one of the nation's leading vacation rental and resort real estate companies, provides a one-stop resource for North America's premier resort destinations, ResortQuest.com. ResortQuest is the largest marketer and management company of vacation condominiums and home rentals in the U.S. and Canada. ResortQuest Real Estate is one of the nation's leading real estate companies focusing exclusively on resort properties, offering superior brokerage services in the country's premier beach, ski and golf destinations. For more information, visit ResortQuest.com.
###