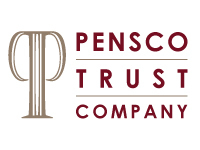 51 percent of households are "at risk" of not having enough to maintain their living standards in retirement
San Francisco, CA (PRWEB) May 13, 2010
Leading self-directed IRA custodian, PENSCO Trust, will be hosting a symposium on investing in alternative assets in Boston on June 10-11, 2010. Mitch Anthony, author of "The New Retirementality" and other books, will be the keynote speaker. Anthony, who was recently featured in Robert Powell's retirement column on MarketWatch, will explain how advisors and other investment professionals can build a better business model by shifting their focus from Return on Investment (ROI) to "Return on Life" (ROL).
This Symposium will educate registered investment advisors, wealth managers, real estate professionals and investors on the important rules, risks and benefits of diversifying beyond Wall Street options into alternative assets. According to The National Retirement Risk Index (NRRI) from the Boston Center for Retirement Research, "51 percent of households are 'at risk' of not having enough to maintain their living standards in retirement. " Workshops will reveal a variety of little-known strategies for building richer retirement portfolios.
RIAs and professionals will preview the new PENSCO Institutional Platform (PIP), an innovative system designed to meet the growing demand for alternative investments.
Advisors Embrace New Ways to Help Investors Rebuild Tax-Free Retirement Wealth
Attendees will learn how to:

Diversify beyond stocks and bonds
Avoid prohibited transactions
Handle non-publicly traded asset valuations
Use leverage within an IRA to purchase real estate
Easily custody alternative assets
Symposium offers CE credits for RIAs and CPAs. Learn more and register at: http://www.penscotrust.com/education/events/symposium.aspx
About PENSCO Trust Company
PENSCO Trust Company specializes in providing custodial services to investors and financial advisors whose investors are interested in diversifying their portfolios to include alternative investments such as real estate and private equity. The PENSCO Institutional Platform (PIP) makes it easy for advisors to meet the growing demand for alternative investments and to differentiate and grow their practices. Founded in 1989 and a recognized leader in its industry, PENSCO has offices in New Hampshire and California and currently holds more than $3.0 billion in client assets under administration.
###