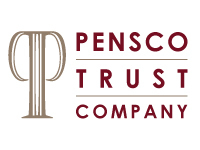 Clients seek the truth about their retirement investment options and RIAs and estate planning attorneys need to know the legal implications of how alternative assets fit into the mix
San Francisco, CA (PRWEB) February 9, 2010
PENSCO Trust Company announces today an Advanced Educational (CE) program on self-directed IRA and retirement investment strategies, rules and regulations for professionals. "Clients seek the truth about their retirement investment options and RIAs and estate planning attorneys need to know the legal implications of how alternative assets fit into the mix", says Tom Anderson, founder and CEO of PENSCO Trust.
CPAs, attorneys and financial planners will learn essential legal and taxation concepts for self-directed retirement accounts from CPA, David Southwell, Creative Asset Protection Strategies, Inc. and attorney, Kristen Lynch with Ruden McClosky.
Other topics include:

How to raise capital from retirement accounts to fund a business Security laws and rules related to IRA investing
Rules, regulations and strategies of using LLCs with IRAs
Maximizing Roth IRAs
Network and build your professional team with attorneys, CPAs, financial advisors, investment sponsors, and other professionals.
The next self-directed IRA advanced education class will be in Fort Lauderdale, FL on March 9th, 2010. To register and learn more, visit http://penscoflorida.eventbrite.com/ or call the Business Development Center at (866) 818-4472.
About PENSCO Trust Company
As a Self-directed IRA Custodian, PENSCO Trust's niche is to allow clients to invest in non-traded investments such as real estate, and private placements within their IRAs. PENSCO Trust, with offices in New Hampshire and California, and with more than $3 billion in assets under administration, for more than 19 years has enabled over 35,000 investors and professionals to take control of their retirement portfolios.
###