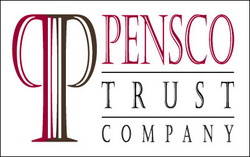 San Francisco, CA (PRWEB) March 18, 2008
Rollover or transfer your IRA or 401(k) to invest in real estate, notes, private equity, hedge funds and more with a self-directed IRA. Professionals and experienced investors will learn how to leverage more retirement investing options, and how to accelerate tax-free and tax-deferred wealth at PENSCO Trust's industry leading event in Dallas on May 29 and 30.
IRA custodian PENSCO Trust has helped over 35,000 clients truly diversify their retirement funds into alternative assets with self-directed IRA investing. Only 2% of investors are taking advantage of these little-known strategies either due to lack of knowledge or misinformation from confused professionals. Roughly 75% of Baby Boomer retirees roll their 401(k) retirement funds into IRAs and are often perplexed about their choices. Now is the time to learn important self-directed IRA rules to build retirement wealth and avoid big penalties. A sample of topics:

Learn self-directed IRA investing secrets from the experts
Discover how to use your IRA and 401(k) assets to buy real estate, secured notes, business start-ups and more
Find new investment deals and the best cities for retirement homes
Avoid prohibited transactions like self-dealing and enabling
Learn how to get 65% returns using the bank's money
Understand how to benefit by UBIT (Unrelated Business Income Tax)
Discover the best retirement vehicle for self-employed professionals
Meet & mingle with the expert speakers including Tom Anderson, CEO of PENSCO Trust, Pat Rice, author of IRA Wealth, Matt Allen, Director of IRA Lending, NASB, Robyn Levin, founder of R. Levin Marketing Group, Mike Madsen, RealSource Retirement Services, Dr. Jay Shein, president of Compass Financial and many more at our interactive workshops.
Network with your peers and learn about new opportunities that yield above-average returns. This event is for professionals & investors who crave content and want to learn from the masters in the industry. Sign-up online at PENSCO Trust and take advantage of the BIG "early bird" special today. Seating is limited. Attendees will also receive over 12 hours of recorded MP3s on various topics including rules and regulations on self-directed IRAs.
For more information call 866.818.4472. Please email robyn(AT)robynlevin.com for sponsorship opportunities.
About PENSCO Trust Company
For more than 18 years, PENSCO, with offices in New Hampshire and California, has helped investors and professionals learn how to take control of retirement portfolios by diversifying into investments outside the stock market. For more information, visit http://www.penscotrust.com.
###