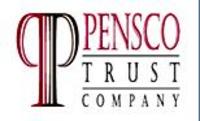 I may have started in real estate at the wrong time, but I found the right vehicle, (the self-directed IRA) to help my business succeed. Our clients get a 12% annualized return and roll their profits into their tax-deferred retirement account for compounded growth
San Francisco, CA (PRWEB) July 10, 2008
Self-directed IRAs help fund homebuilder's projects and provide smart investors with high-yielding returns. When the banks say "No," some smart investors say "Yes" to these frustrated borrowers, using their retirement funds. The mortgage meltdown has created opportunities for both investors and small homebuilders. Astute realtors are helping them find each other to bypass financial institutions.
Charlotte, North Carolina homebuilder, Scott Rose of Royal Oak Custom Homes, LLC, can attest to this when his realtor approached him with financing options he wasn't aware of -self-directed IRAs. Savvy investors have discovered they can loan their retirement funds to qualified borrowers and builders with a secured note or deed of trust, just like a mortgage company would do. In return, the builder continues to build their project with a loan from private parties, which may just happen to be from an IRA, 401(k), SEP IRA, Roth IRA or other retirement funds. Given the currently volatile stock market and its pitiful returns, this may be the best retirement investment option for investors seeking higher returns and reasonable safety.
"Currently the banks are not funding any spec home loans, so by using PENSCO IRA's we can partner with investors and give them a better return on their IRAs than current mutual funds are giving", says shrewd realtor John Car with MaternaGray Real Estate. "I may have started in real estate at the wrong time, but I found the right vehicle, (the self-directed IRA) to help my business succeed. Our clients get a 12% annualized return and roll their profits into their tax-deferred retirement account for compounded growth," says Car. "The process is easy once you open a self-directed IRA account with a reputable IRA custodian like PENSCO Trust Company. Funding usually occurs within 48-hours once the account is funded and the documents are in order."
You can learn more about on "How to Invest in Notes and Trust Deeds with IRAs and Pension Funds," by attending a Free Webinar on August 6th at 11:00 AM, PST hosted by PENSCO Trust Company.
About PENSCO Trust Company
For more than 18 years, PENSCO, with offices in New Hampshire and California, and with more than $3 billion in assets under administration, has enabled over 35,000 investors and professionals to take control of their retirement portfolios.
###