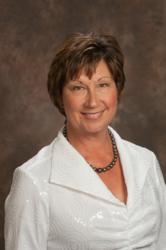 Time and money are the two most critical elements to profitability--in any industry--and our technology maximizes both.
Harrisburg, Pennsylvania (PRWEB) January 17, 2012
Renée Conner founded PensionPro Software LLC, a Harrisburg-headquartered tech startup, to save time and to redefine the way third party administrators (TPA) manage benefits plans. Conner and her team have created Workflow, a first-of-its kind analytical software that tracks and evaluates employee tasks and time to increase profitability.
"Time and money are the two most critical elements to profitability—in any industry—and our technology maximizes both," says Conner.
A pension industry expert who has administered more than 1,000 benefits plans in her 30-year career, Conner represents a small cadre of female software company owners in the nation, and she brings a fresh combination of "bottom line" and "front line" realities to the pension industry.
If 2012 is the year for women in technology according to Forbes Magazine, Renée Conner has a head start and her clients are the beneficiaries. "I founded PensionPro Software from first-person experiences. We're passionate about the power of data and the value of time," says Conner.
"We have considered other pension management systems, but decided to wait until Workflow came to market," says Patricia Curtis, managing member of Retirement Benefits Solutions, in Annandale, VA. "The tipping point for us is that this is designed by TPA veteran Renée Conner. She knows the industry, the operations, and the complications. And her platform serves industries like ours that need to streamline processes. As a business owner, I'm looking forward to the increased efficiencies."
Creating total vision, the secure platform is like a spreadsheet on steroids. At every decision level and for every employee, tasks are clear, actionable, assignable, anticipated, and measurable—across teams and locations. No more standard operating procedure manuals. With over 3,500 TPAs and over 100,000 accounting firms throughout the country, the need for clarity, transparency, and accountability is clear.
Workflow integrates a customer database into a real-time CRM tool that lets clients stay on top of their workflow. "Never miss a deadline, misunderstand a client need, or question which tasks are unfinished," says Conner.
The software enables employees at every level to:

Collect data and deliver files in a secure online environment
Answer client inquiries in one click
Set client-specific reminders
Track all plan-related deadlines
Automate tasks with simple monitoring tools, reducing stress for team members
Monitor and increase profitability and employee efficiency
"Workflow has significantly reduced the time we spend on data collection and reconciliation," says Lynn Young, Executive Vice President/Managing Actuary, Coble Pension Group, LLC, Scottsdale, AZ. "Extremely user friendly, PensionPro Software helped us convert our clients to an online data collection system. The compliance checklists assure management that tasks are completed on time and have been invaluable to teaching new team members about our processes."
For more information on PensionPro Software, email rconner(at)pensionprosoftware(dot)com or call 866-866-8056. We would also be pleased to connect with you on Twitter @PensionProSoft and LinkedIn.
About Renée Conner
In 1988, Renée founded The Pension Alliance Inc. a retirement administration firm headquartered in Harrisburg, Pennsylvania, and expanded the practice to four East Coast offices managing more than 1,000 plans. She sold the firm to National Investment Managers Inc. in 2007. Using her entrepreneurial skills and profitability focus, Ms. Conner advises businesses on profitability trends and workflows. Under Renée J. Conner Consulting, she helps businesses and TPAs re-energize and systematize their business operations with one overarching goal: profitability.
Enrolled as an agent with the Internal Revenue Service, Renée serves on the American Society of Pension Professionals and Actuaries (ASPPA) as a national board member, is a contributor to The ASPPA Journal, and a frequent speaker at regional and national benefits conferences for both ASPPA and NIPA.
###