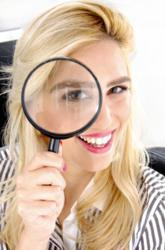 This locator website could help someone to find a lost friend, family member of associate that cannot be found through routine online searches.
Atlanta, Georgia (PRWEB) November 19, 2012
Goverment Registry, the national people search database, has launched a new preliminary search tool. This tool has been discovered by the Marketer's Black Book team. This newly launched tool provides basic search information from over one billion records online. The search tool located here offers instant searches.
The preliminary search takes less than 30 seconds online and additional information can be downloaded in a premium report. This locator website could help someone to find a lost friend, family member or associate that cannot be found through routine online searches.
The expansion in digital technologies has helped to provide more resources to locate information online. While consumer agencies hold personal data about credit cards and loans, people search companies gather public data about citizens through various sources.
It is from these types of databases that the Government Registry company obtains its one billion records of U.S. citizens. This information is obtained through ways that comply with information legislation.
The people search function of the Government Registry company includes more data according to a review by the Marketer's Black Book team. This new company offers reverse mobile phone searches to help discover the owner of a cellular phone.
Since some cell numbers are unlisted, verifying the owner of a specific number can be a challenge. One way that the Government Registry website is helping to eliminate these challenges is by offering an unlisted number search.
This new unlisted number search could help someone to find a number that has been marked as unlisted or unavailable through other caller lookup services. This new feature is one of the first of its kind online. If data through this lookup does not provide sufficient information, this company also provides immediate background checks.
These reports offer more detailed information and can include age, first and last name, police records and other information that could be useful during data verification or discovery. Employers could access this data if current or potential employees consent to verification of similar data.
Unlimited annual searches are also part of the information that is presented apart from the preliminary searches online. The Government Registry website provides immediate lookups to those that purchase the premium report access from this new website. A single Internet connection from a PC, laptop or mobile device is the only requirement for data to be searched or displayed.
About Government Registry
The Government Registry company is an independent public data agency that is not affiliated with the U.S. government. The information that is accessible can be printed or viewed from a single Internet connection online. Background checks, phone lookups, people search and other searches are available immediately to U.S. users.
About Marketer's Black Book
The Marketer's Black Book website offers Internet marketing training and income generating advice to webmasters, business owners and entrepreneurs. Marketing experts started this website in 2010 and thousands of visitors access the online information written and published by the Marketer's Black Book team.