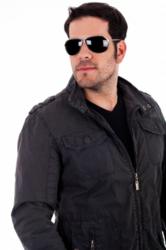 While employers are not recommended to use this tool, this new search function is available to average adults.
San Francisco, California (PRWEB) December 15, 2012
The Inteligator company has launched its people search tool online. This new tool provides public information from multiple databases that allows adults to search through a variety of records discretely online. The Inteligator.com website provides immediate access to this tool and reports can be generated for offline use.
Public records are usually kept as a paper trail for many reasons. These records used to require a search completed by a third party that had authorized use and access. The Internet has increased the sharing of data and information is now obtained much easier through valid sources.
The Inteligator company provides its people search tool as well as more detailed searches entirely online. A comprehensive background check from various sources could reveal information that might be hidden by someone that could be helpful to someone performing research. While employers are not recommended to use this tool, this new search function is available to average adults.
Additional searches that are now accessible through the company database include marriage records, divorce records, phone records, property records and criminal records searches that do not require court approval. The Inteligator.com database is not a consumer reporting agency and does not reveal consumer credit records information.
The new tool available can be accessed with a preliminary search and a premium search. All preliminary searches return records although more detailed search data is available through a monthly or annual searching plan.
These plans now offer unlimited search functions for the time period selected. This new tool and price plan now provide an alternative to hiring a private investigation company to reveal hidden and unconfirmed data.
About Inteligator Search
The Inteligator Search company offers its database of over one billion public records online to the public. A single online search tool can be used by adults when researching or validating U.S. based citizen information. This company pulls from private and public sources to ensure accuracy in the data provided. The new online services that are now offered make it easy for individuals to research information that would typically be available to private investigation firms. The Inteligator Search company has innovated its online search functions since its 2009 launch online.