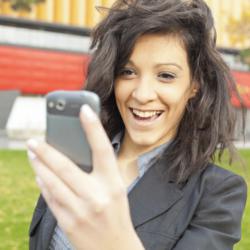 This new people search tool is offered discretely online directly from the Inteligator website.
Dallas, Texas (PRWEB) December 03, 2012
Inteligator has now added instant access to over one billion public records online. This new search service now allows adults to conduct a people search to find missing friends, family members or co-workers that they've lost touch with online.
The comprehensive database pulls records from multiple sources to help validate and verify people by name, address or other search information. This new people search tool is offered discretely online directly from the Inteligator website.
Consumer research has revealed that the average person will have four to five addresses in a lifetime. This information can often change and not all public records receive new updates. People commonly lose touch with friends, associates or family members that move to different parts of the country for work or for other reasons.
The new Inteligator search tool provides its one billion records to adults that want to locate a man or women that has a public records history. The types of data available in this updated database includes information from public sources. The Inteligator company is not a consumer reporting agency and does not provide personal credit history information or social security number lookups.
Apart from the people search now offered, additional searches can help to verify information from nearly any U.S. citizen. Reverse phone lookups have grown in popularity due to the millions of active cell phone users now in the U.S. While come caller identification companies can fall short on supplying accurate data, the Inteligator company offers instant reverse phone lookups online.
A complete criminal background check could provide information to non-employers about a man or woman that exists in the Inteligator database.
The public records that can be searched include criminal convictions, some driving convictions, sex offender check, arrest records and other convictions that are usually accessible only to private investigators.
The new Inteligator search tool offers adults a preliminary search for free to provide a starting point for more detailed data. A monthly or annual subscription plan to this company service does allow unlimited searches of all records currently offered in the online database.
About Inteligator
The Inteligator company provides over one billion public records that can be accessed through online lookups. This publicly accessible data includes information that is provided by multiple sources online and offline. The Inteligator company is one of few companies able to make this information available to U.S. adults that perform searches online or through mobile Internet connected devices. The reverse phone, criminal histories, marriage records, birth records, death records and people search data available from Inteligator is routinely updated.