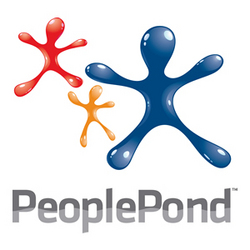 Our goal is to do for people what we did for the press release. We are elevating personal brands through a powerful SEO platform. PeoplePond will create brand advocates from employees, partners, stakeholders and evangelists
Ferndale, WA (PRWEB) March 4, 2009
The social media boom has created unique opportunities for people to build online identities driving personal and business brands. PeoplePond, a new service at the intersection of social media and SEO, provides a revolutionary platform giving people full control to create and manage exceptional personal brands.
PeoplePond enables people to quickly and easily create an online profile complete with an 'About Me' biography and links to their published content. Using this profile, they can create a verified identity and authenticate their ownership of material on social media sites and elsewhere. PeoplePond's 'About Me' biographies are portable and accessible through third party social media and content platforms through its open ADAM API.
The development team includes many of the same people who spent a decade developing the first search engine optimized (SEO) press release platform that revolutionized its industry. They have now applied this knowledge and experience to create an SEO platform exclusively for people and personal brands. As a result, PeoplePond profiles will rank well in the search engines and their associated social media content will receive an organic lift as well.
"Our goal is to do for people what we did for the press release. We are elevating personal brands through a powerful SEO platform. PeoplePond will create brand advocates from employees, partners, stakeholders and evangelists," said David McInnis, the innovative mind who conceptualized PeoplePond. PeoplePond, which will launch at South by Southwest 2009 (SXSW), is currently in controlled beta. Invitation codes are being released to followers of @peoplepond on Twitter, the social media site.
In addition to providing an SEO boost and identity verification, PeoplePond also combines the portable address book functionality of WeaveMet.com with the social media content tracking of DandyID.com, creating the first online service to harmonize these distinct capabilities into a single platform.
About Cranberry, LLC
Cranberry, LLC has developed network of Web sites created by a team of pioneering developers led by Internet visionary David McInnis. McInnis is best known for founding the first direct-to-consumer news service which changed the way the world uses press releases. PeoplePond, WeaveMet and DandyID are part of the Cranberry network of Web sites. For more information about Cranberry, LLC and the Cranberry network of Web sites visit http://www.cranberry.com .
###