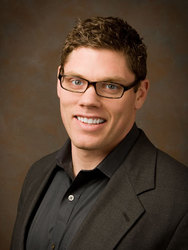 We are taking a new approach to personal branding and verification of your brand, bringing your true verified identity to the top of search engines
Ferndale, Wash. (PRWEB) March 26, 2009
Cranberry Network, LLC announced today the appointment of Theron McCollough as president of PeoplePond, LLC with responsibility to oversee the innovative social networking content verification service as well as other related online services in the Cranberry Network of Web sites including Weavemet.com.
Prior to joining Cranberry Network, McCollough co-founded and contributed to many companies who continue to redefine the Web industry and as a former CEO helped to increase the scope of the Web 2.0 community. He was a member of the first graduating class at TechStars in Boulder, Colorado.
PeoplePond is a unique Internet service providing search engine optimized (SEO) profiles and online identity verification services for individuals. "We are taking a new approach to personal branding and verification of your brand, bringing your true verified identity to the top of search engines," said McCollough.
PeoplePond was launched last week during the annual South by Southwest (SXSW) conference and festival in Austin, Texas. PeoplePond was recognized by Cision as one of the most discussed companies on Twitter during SXSW.
Cranberry Network is a software development company deploying expertise in search engine optimization and the social web.
About Cranberry Network, LLC
Cranberry, LLC is home to an unmatched team of innovative developers led by Internet visionary David McInnis. McInnis is best known for founding the first direct-to-consumer news service, PRWeb, which changed the way the world uses press releases. The Cranberry Network includes online properties PeoplePond.com and WeaveMet.com. Additionally, DandyID and RichContent are part of the Cranberry Network's strategic investment portfolio. For more information about Cranberry Network, LLC visit http://www.cranberry.com .
PRWeb is a registered trademark of Vocus.
###