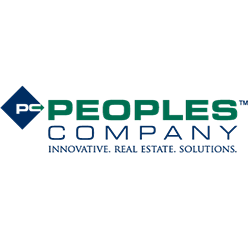 One reason online auctions are effective is that they provide buyers with greater flexibility while increasing their timeframe for research and discovery
Clive, Iowa (PRWEB) June 26, 2015
Eleven excess land tracts were sold to 10 different bidders during an online auction facilitated by Peoples Company on behalf of the Iowa Department of Transportation. A total of $779,000 was paid for the 11 excess parcels consisting of tillable farmland, building sites and recreational properties located in four Iowa counties: Linn, Polk, Webster and Calhoun.
Peoples Company's Online Auctions services, which are designed to intensify the reach of land agents on behalf of sellers, create a competitive sales environment that allows prospects to bid from remote locations, and with an extended length of time for prospective buyers to perform their due diligence.
"One reason online auctions are effective is that they provide buyers with greater flexibility while increasing their timeframe for research and discovery," said Peoples Company Land Agent Matt Adams. "The platform is also competitive as it enlarges the buyer pool to include potential for bidders to participate from anywhere in the world that a connection to the Internet can be maintained. The identities of buyers and sellers remain undisclosed throughout the online auction process. Bids can be placed from work or home. This sets the stage for arms length transactions."
Terms of online auctions are matched to the preferences of sellers who can determine factors such as when the auction will open, bidding increments, closing time and whether to set a reserve amount. Prospective buyers are required to accept certain terms and conditions intended to ensure a high level of sincerity exists prior to being approved to participate in the online bidding process.
The Iowa DOT auction opened on April 1, closed on April 29, and garnered a total of more than 500 bids. The seller's reserve price was met for each property. Final sales prices ranged from $10,100 to $220,100 per tract. The event marked Peoples Company's ninth web-based land sale – and fourth online auction completed successfully on behalf of the Iowa DOT – since the ag real estate services provider launched its Online Auctions platform two years ago.
"At Peoples Company, we empower our tech savvy team to manage or delegate each piece of due diligence in a timely manner," Adams said. "Our agents and staff aggressively market the real estate; fielding calls and working to keep both the seller and prospects completely informed. To put a deal like this together in 45 days requires an all-hands-on-deck mentality and process that other brokers may find difficult to replicate."
Bidding for a new online auction being conducted by Peoples Company for the Iowa DOT – with approximately 18 properties located in Woodbury, Sioux, O'Brien, Osceola, Dickinson, Sac, Calhoun, Webster, Humboldt, Allamakee, and Polk counties – is now open and scheduled to close on July 30.
###
About Peoples Company
Peoples Company is a leading agricultural real estate brokerage and land auction company specializing in land management, land appraisal and land investing services offered in nine Midwest states. Based in Clive, Iowa the company has established key relationships with major institutional investors in the land investment space. It includes a 70-person team that has to access to hedge funds, pension plans and private land funds with combined assets under management of more than $8 billion. The cornerstone of Peoples Company's aggressive marketing efforts is the annual Land Investment Expo, attracting each January more than 600 people to the heart of ag country. The Peoples Company brokerage is licensed to sell real estate in Iowa, Missouri, Illinois, Minnesota, Nebraska, Montana, North Dakota and South Dakota. For more information, visit http://www.PeoplesCompany.com or call (800) 855-5263.