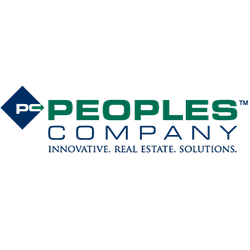 Jim utilizes strong, interpersonal communication to serve landowners in a highly professional manner
CLIVE, Iowa (PRWEB) January 06, 2016
Peoples Company has acquired Greenline Asset Management LLC, and retained industry veteran Jim Kedley as a new addition to the ag real estate service provider's growing land management services team.
Kedley, a licensed broker with a career in real estate spanning more than 20 years throughout Eastern Iowa and Western Illinois, specializes in the brokerage and management of farmland, acreages and recreational ground.
In addition to handling day-to-day matters associated with improving productivity, sustainability and profitability of the land, Kedley's emphasis is on producing an annual income for clients while situating their farms for superior long-term appreciation. He is located out of Peoples Company's Total Realty Co. office in DeWitt.
Kedley grew up working with his family on an Eastern Iowa ag and livestock farm. He earned an MBA from Lake Forest Graduate School of Management, and was presented with a President's Award in recognition of his relationship-driven marketing skills.
"Jim utilizes strong, interpersonal communication to serve landowners in a highly professional manner," said Peoples Company President Steve Bruere. "His knowledge and perspective are an ideal fit for our clients and the organization. The acquisition of Greenline Asset Management reflects Peoples Company's commitment to growth in Eastern Iowa and Western Illinois. We are excited for new opportunities to expand our presence in this area, and to have a land professional of Jim's caliber on-board as a valued addition to the team."
About Peoples Company
Peoples Company is a leading agricultural real estate services provider specializing in land brokerage, land management and land appraisal throughout the Midwest and in key markets across the United States. The cornerstone of Peoples Company's aggressive marketing efforts includes a 60-person team and the establishment of key relationships with major institutional investors in the land investment space. The Land Investment Expo, hosted annually since 2008, each January attracts more than more than 6oo people to the heart of ag country. Clive-based Peoples Company is licensed to sell real estate in 14 states, including Iowa, Illinois, Minnesota, Missouri, Montana, Nebraska, North Dakota and South Dakota. For more information, visit http://www.PeoplesCompany.com or call (800) 855-5263.