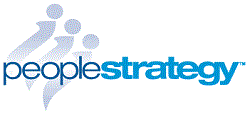 "We are very pleased to welcome The Mid-State Group to our burgeoning channel partner network. Partners like Mid-State are an integral part of our continued growth within the cloud-based payroll/HRMS market. -- Richard Hauptle, VP of Sales, PeopleStrategy
Atlanta, Georgia (PRWEB) January 31, 2013
The Mid-State Group, a premier risk management consulting firm, and its Mid-State HR division recently entered into an agreement with PeopleStrategy, Inc, a market-leading provider of innovative Software-as-a-Service (SaaS) payroll and Human Resource Management Systems (HRMS). The partnership will enable Mid-State to offer clients an enhanced, workflow-driven payroll/HRMS automation platform that streamlines administrative tasks associated with managing the entire employee lifecycle.
"As a PeopleStrategy partner, we are demonstrating our commitment to serve as a trusted advisor to our clients by providing access to one of the leading integrated payroll/HRMS solutions to help meet their specific needs for effective workforce management," said Ronny Smith, Director of Mid-State HR. "We strive to provide our clients with the finest services and solutions and we see PeopleStrategy as a strategic partner with a similar focus and commitment to client satisfaction. We look forward to a long and prosperous relationship."
Dedicated to providing comprehensive growth strategies for individuals, families and businesses, The Mid-State Group works with employers throughout Virginia. Through its partnership with PeopleStrategy, Mid-State will extend the services it offers clients and establish a competitive differentiation in the marketplace. PeopleStrategy's comprehensive payroll/HRMS solution will help Mid-State's employer clients streamline cumbersome administrative tasks including benefits administration, carrier communication, performance management, applicant tracking and onboarding, employment compliance, time and attendance and risk management, while strengthening workforce productivity.
"We are very pleased to welcome The Mid-State Group to our burgeoning channel partner network," said Richard Hauptle, Vice President of Sales. "We seek partners who share our compassion for providing employers with the solutions and support they need to be successful. Partners like Mid-State are an integral part of our continued growth within the cloud-based payroll/HRMS market."
About PeopleStrategy, Inc.
PeopleStrategy aims to better meet the Human Resources, Benefits Administration and payroll requirements of small and medium-sized businesses. PeopleStrategy helps companies automate the day-to-day administrative tasks involved in managing the entire employee lifecycle, leading to lower costs and the ability to focus on building a more effective and meaningful workforce (people) strategy. PeopleStrategy is a privately held company with headquarters in Atlanta, Georgia and offices in Boston, Chicago and Fort Worth. The company currently processes more than 4 million end user transactions per month. For more information, visit http://www.peoplestrategy.com.
About The Mid-State Group
Headquartered in Lynchburg since 1964, The Mid-State Group of companies helps navigate comprehensive growth strategies for individuals, families and businesses in Lynchburg, Roanoke, Charlottesville, South Boston and Danville Virginia. The Mid-State Group is a family-owned, independent umbrella that includes Mid-State Insurance, Mid-State Risk Management, Mid-State HR, Mid-State Safety, Mid-State Wealth Management, Mid-State Finance and Mid-State Wellness along with the educational Mid-State Academy. For more information, visit http://www.themidstategroup.com or call 1-877-826-0760.