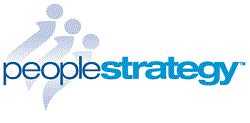 Outstanding service, dedication to the client and a reliable and proven system are key factors in U-Haul's selection of PeopleStrategy to meet its payroll & HR needs.
Atlanta, GA (PRWEB) February 05, 2013
PeopleStrategy, Inc., a market-leading provider of innovative Software-as-a-Service (SaaS) payroll and Human Resource Management Systems (HRMS), today announced that it has entered into an agreement with U-Haul International, Inc. to license PeopleStrategy's large-scale Enterprise Payroll Solution. Under the agreement, PeopleStrategy will provide access to its high-availability, scalable HRMS/payroll offering to deliver thousands of paychecks each year.
"We are excited to work with U-Haul to provide their corporate team members with a reliable payroll solution backed by exceptional service and support," said David Fiacco, president and COO of PeopleStrategy. "We view this agreement as validation of both our Clients for Life® culture and our ability to equip our customers with dependable solutions they can rely on to meet their needs as those needs evolve over time."
U-Haul will use PeopleStrategy's payroll engine to generate paychecks for their team members across North America.
"PeopleStrategy consistently meets our expectations from a product and a service perspective," said Mike Matlock, executive vice president, U-Haul International, Inc. "PeopleStrategy has demonstrated a strong commitment to providing U-Haul with outstanding service, combined with a reliable and proven system for processing our team members' paychecks, which were key factors in continuing our partnership with PeopleStrategy for our corporate payroll needs."
About PeopleStrategy, Inc.
PeopleStrategy aims to better meet the human resources, benefits administration and payroll requirements of small and medium-sized businesses. PeopleStrategy helps companies automate the day-to-day administrative tasks involved in managing the entire employee lifecycle, leading to lower costs and the ability to focus on building a more effective and meaningful workforce (people) strategy. PeopleStrategy is a privately held company with headquarters in Atlanta, Georgia and offices in Boston, Chicago and Fort Worth. The company currently processes more than 4 million end user transactions per month. For more information, visit http://www.peoplestrategy.com.
About U-Haul
U-Haul was founded by a Navy veteran who grew up during the Great Depression. Tires and gas were still rationed or in short supply during the late 1940s when U-Haul began serving U.S. customers. Today, that background is central to the U-Haul Sustainability Program: "Serving the needs of the present without compromising the ability of future generations to meet their own needs." Our commitment to reduce, reuse and recycle includes fuel-efficient moving vans, neighborhood proximity, moving box reuse, moving pads made from discard material and packing peanuts that are 100 percent biodegradable. Learn more about these facts and others at uhaul.com/sustainability.
Since 1945, U-Haul has been the choice for the do-it-yourself mover. U-Haul customers' patronage has enabled the Company to maintain the largest rental fleet in the do-it-yourself moving industry, which includes trucks, trailers and towing devices. U-Haul also offers self-storage throughout North America. The Company provides industry-leading moving and storage boxes, and an extended line of packing supplies to protect customers' possessions. U-Haul is the consumer's number one choice as the largest installer of permanent trailer hitches in the automotive aftermarket. The Company supplies alternative-fuel for vehicles and backyard grills as one of the nation's largest retailers of propane.
Contact:
Joanne Fried
E-mail: publicrelations(at)uhaul(dot)com
Phone: 602-263-6194
Website: uhaul.com