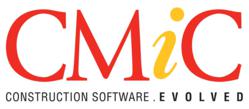 Pepper performed an analysis of solutions and in-house upgrades currently available on the market and ultimately, selected CMiC as the best value
Toronto, ON (PRWEB) December 13, 2011
CMiC, the leader in creating advanced, technologically open enterprise-wide software solutions for construction, today announced that Pepper Construction, a leading general contracting and construction management firm, will implement the full CMiC Open Enterprise v10 suite, with modules encompassing Financials, Project Controls, Project Management and Experience Management.
According to Joel Thomason, Sr. VP/CFO at Pepper Construction, the major factors that attracted Pepper to CMiC are the "integration capabilities of the software, and the company's forward looking attitude". Pepper selected CMiC after carrying out a needs assessment with input from all areas of the company. In addition to the needs assessment, Pepper performed an analysis of solutions and in-house upgrades currently available on the market and ultimately, selected CMiC as the best value.
CMiC incorporates a diverse set of applications including planrooms and Building Information Modeling (BIM) into the enterprise and Thomason anticipates that CMiC will continue to offer value in the future given its integration capabilities and the "ability to utilize state of the art software to provide information that will keep our competitive edge".
"We are happy to be working with Pepper, and we expect that CMiC will play a key role in cementing Pepper's position as one of the dominant contractors in the markets they serve" said Bassem Hamdy, Chief Marketing Officer CMiC.
About Pepper
Pepper Construction is a general contracting and construction management firm that has served the non-residential, private and government sectors since 1927. Our project management and field supervisors are dedicated to serving the unique needs of every customer, with a strong focus on building relationships that endure throughout the generations. While more than 85% of our contracts are under $5 million, we also have strong experience building large projects in the $400 million range. Our expertise in healthcare, higher education, commercial/interiors, institutional and water works is recognized throughout the Midwest. With offices in Illinois, Indiana, Ohio, and Texas, Pepper ranks as the third largest contractor in the Midwest, the 53rd largest contractor in the nation, and the 25th largest national general building contractor.
About CMiC
CMiC is the leading provider of complete, integrated and advanced enterprise level software solutions for construction and capital projects. For nearly four decades, CMiC has partnered with the largest and most technologically progressive AEC firms and capital project owners in North America, gaining detailed insight into the unique business needs of the industry. From that experience, CMiC has created CMiC Open Enterprise v10, the most advanced construction and capital project software solution ever developed. Combining an incredibly flexible technological infrastructure with a philosophy of total integration, CMiC Open Enterprise v10 lowers costs, improves productivity and increases interoperability.
###