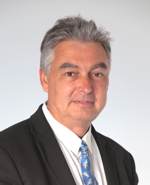 Selexis' CEO, Igor Fisch, Ph.D., will present, "SURE CHO-M plus – Selexis' Next Generation Cell Lines for Overcoming Expression Bottlenecks,"
Geneva, Switzerland (PRWEB) January 16, 2013
Selexis SA announced today data from the Company's SUREtechnology Platform™ will be presented at the 12th Annual PepTalk Conference, January 21-25, 2013 at the Renaissance Hotel & Palm Springs Convention Center in Palm Springs, California.
Selexis' CEO, Igor Fisch, Ph.D., will present, "SURE CHO-M plus – Selexis' Next Generation Cell Lines for Overcoming Expression Bottlenecks," on Thursday, January 24 at 9:50 AM as part of the Pipeline 4: Expression - 'Fine-Tuning Expression in CHO' tract.
Presentation Abstract
With certain proteins, optimal productivity cannot be achieved solely by elevated transcription. The secretory pathway needs to be modified to adjust for the increased load. The Selexis SURE CHO-M plus™ panel of modified cell lines addresses different secretory bottlenecks and provides a powerful tool for optimizing expression of difficult-to-express proteins.
Additionally, Zymeworks' Director of External R&D and Alliances, David Poon, Ph.D., will present, "Bispecific Antibodies From a Novel Stable Expression Platform – Case Study: Development of an Azymetric™ Antibody Using the Selexis SUREtechnology Platform™," on Friday, January 25 at 9:50 AM as part of the Pipeline 3: Biotherapeutics - 'Bispecific Antibody Therapeutics' tract.
Presentation Abstract
The Zymeworks Azymetric™ platform is an IgG1-based bispecific antibody formed by assembly of engineered heterodimeric heavy chains. Stable, high-expressing CHO clones of an Azymetric™ antibody were isolated in 7 weeks using Selexis SUREtechnology™. The bispecific antibody product was > 97% pure heterodimer as assessed by MS.
Dr. Fisch and the company's VP of business development, Dr. Yemi Onakunle, will be available for questions at Selexis booth 201 from January 21 - 25. Please see conference website for complete schedule.
About Selexis SA
Headquartered in Geneva, Switzerland, Selexis SA is a global life science company with innovative technologies and world-class expert services for drug discovery, cell line development and scale-up to manufacturing of therapeutic proteins. The Company's SUREtechnology Platform™ is based on Selexis Genetic Elements™ — novel DNA-based elements that control the dynamic organization of chromatin within all mammalian cells and allow for higher and more stable expression of recombinant proteins. Selexis has generated over 1,300 cell lines being used in a variety of programs from drug discovery to late-stage clinical trials.
For more information, visit http://www.selexis.com
About Zymeworks Inc.
Zymeworks is a privately held biotechnology company that is developing best-in-class antibody therapeutics for the treatment of oncology, autoimmunity and inflammatory diseases. The company's proprietary ZymeCAD™ structure-guided protein engineering technology and its novel Azymetric™ and AlbuCORE™ platforms enable the development of highly potent bi-specific antibodies and multivalent protein therapeutics targeted across a range of indications. Zymeworks is focused on growing its preclinical biotherapeutics pipeline through in-house research and development programs and strategic collaborations.
For more information, visit http://www.zymeworks.com