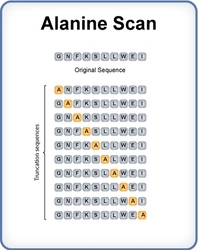 Melbourne, Australia (PRWEB) October 22, 2009
Mimotopes Pty Ltd, a subsidiary of Commonwealth Biotechnologies Inc. (NASDAQ Capital Market: CBTE), is pleased to announce the launch of a new multi-currency online peptide superstore dedicated to the design, quoting, and ordering of peptides and related products. The launch of the new peptide eCommerce website comes together with an expanded range of catalogue products, including cosmetic and pharmaceutical peptides, bulk amino acids and peptide synthesis reagents. This new channel to market, together with a recent expansion in production capacity, has allowed Mimotopes to significantly reduce the pricing of its custom peptide and peptide library offerings, whilst maintaining its strong reputation for quality and customer service. The new pricing brings Mimotopes into the position of global price leader for many of its products and services.
Mimotopes is the founder of peptide library technology and has over 20 years experience in designing and synthesizing custom peptide libraries and individual custom peptides. This experience has been captured in the new website, which features online synthesis assessment, quoting, and ordering of individual custom peptides and a capability to order multiple custom peptides via spreadsheet upload. Mimotopes has also developed web versions of eight of its most popular peptide library design tools. These tools guide users through the steps of isolating minimum length active peptide sequences, identifying critical amino acid residues in and designing analogues for sequence optimization. Finally, the online catalogue lists over 5,000 high-quality pre-synthesized peptides, peptide synthesis reagents and combinatorial chemistry products stocked by Mimotopes.
According to CEO, Dr. Nick Ede, "Mimotopes' Online Superstore addresses the needs of researchers involved in all aspects of peptide science, including peptide production, bioassay development, epitope mapping, proteomics, target discovery and lead optimization. We have over 20 years of experience in working with peptides and this has provided us with skills in peptide design, production and analysis that are second-to-none. The new site reflects much of our experience and includes intelligent features such as an assessment tool for identifying potential synthesis or solubility issues based on the amino acid sequence."
Peptides represent one of the fastest growing classes of new drugs. Compared to traditional small molecule drugs, peptides typically have high activity and specificity, low toxicity and a high degree of potential chemical diversity. Several of the widely perceived disadvantages of peptide drugs, such as high cost of manufacture, short half-life and poor bioavailability have been largely addressed in recent years through the use of peptide libraries for target screening, improvements in manufacturing, the use of non-natural amino acids to increase stability and improvements in product formulation. By significantly reducing the cost of high-quality custom peptides and peptide-based screening tools for peptide users, Mimotopes aims to further stimulate activity in this emerging and exciting field.
###