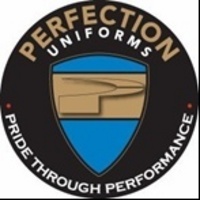 And, the fact that it coincides with our 5th Birthday makes it very special.
BRENTWOOD, Tenn. (PRWEB) June 18, 2008
Apparel Magazine's "Top 50 Innovators" issue salutes key, forward thinking firms shaping the industry, and profiles their leadership, resourcefulness, cutting edge technologies, and the unique market strategies that have contributed to their success.
"We see so many examples of innovation and creative thinking across our entire industry," said Jordan Speer, editor in chief, Apparel. "Whether you're talking about a new twist on a fiber application, a smartly executed technology implementation or a savvy way to incorporate sustainability, there is a huge variety of ideas that can be inspirational. That's why we chose to devote an entire issue to the subject of innovation; there are simply so many outstanding examples throughout our industry."
"Offering uniforms for police officers, emergency responders and others, Perfection, for instance, has designed clothing to perform ergonomically – its 'EGC System' is intended to offer comfort, mobility, and extended wear life. Perfection also is utilizing nanotechnology with many of its product designs," the Apparel Magazine article stated. The company's MatrixSeries polyester / cotton blends, new StratusSeries poly/rayon blends, and upcoming SuperNaturalSeries poly/wool blends all incorporate the new construction and fabric technology upgrades, and are offered for complimentary wear testing to interested agencies.
Among the companies joining Perfection on the list were Abercrombie & Fitch, Adidas, Dick's Sporting Goods, Perry Ellis International, Quiksilver, and Rocawear.
"We are quite honored to be named to Apparel Magazine's list of the Top 50 Innovators, particularly since we were the only uniform company selected," said Steve Gilkeson, Vice President of Marketing & Merchandising. "And, the fact that it coincides with our 5th Birthday makes it very special."
Information on all Perfection Performance Series & the Perfection Valued Dealer Network is NOW AVAILABLE at http://www.perfectionuniforms.com.
Perfection Uniforms, based in Brentwood, Tennessee, is one of the fastest growing uniform companies in the US, and our uniforms are represented exclusively by the Unison Marketing Group http://www.unisonmarketingusa.com, through a select network of valued, full service dealers.
For more information, visit http://www.perfectionuniforms.com, e-mail customerservice@perfectionuniforms.com, or call 800.476.4964.