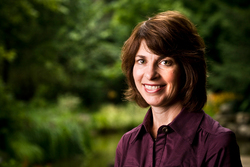 Knoxville, Tenn. (PRWEB) September 15, 2009
Judy Benjamin was recently named to the advisory board for PerfectServe, a healthcare communications company. The board provides guidance on innovative ways to leverage PerfectServe's physician-contact network serving physician practices and hospitals nationwide.
Benjamin is founder and president of Judy Benjamin Health Care Consulting in Tampa, Fla., specializing in strategy, physician alignment and relations, business development and physician groups.
Prior to consulting, Benjamin held a variety of strategy and planning positions for hospital and long-term care companies. She was director of Strategic Planning for Medlantic Healthcare Group. She was also vice president of physician services and primary care for Egleston Children's Health Care System.
Within the investor owned sector, Benjamin was vice president of business development and strategy for the Southeast Division of Tenet Healthcare Corporation, which included 37 hospitals in seven states.
Benjamin received a master's degree in Health Services Administration from the University of Michigan, and a bachelor's degree Boston University.
The PerfectServe physician-contact network automatically routes calls and messages to the right doctor, at the right time, in the precise way each physician wishes to be reached. Communication occurs faster, with greater efficiency and safety, because PerfectServe assembles and maintains the communications workflow for every medical staff physician, for every moment of every day. The company currently serves over 12,000 physicians in 150 markets across the U.S. For more information, visit http://www.perfectserve.com.
# # #