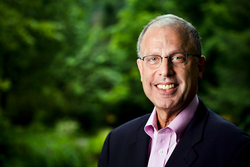 Knoxville, Tenn. (PRWEB) September 17, 2009
Stuart Baker, MD, president and chief operating officer of Navvis & Company, was recently named to the advisory board for PerfectServe , a healthcare communications company. The board provides guidance on innovative ways to leverage PerfectServe's physician-contact network serving physician practices and hospitals nationwide.
Navvis & Company is a management consultancy specializing in competitive market strategy, leadership and performance in the health services industry. Baker provides strategic counsel on competitive market strategy, futuristic models of health care delivery, innovative design of the health system enterprise, hospital physician partnerships, physician group practice, leadership and governance.
Prior to joining Navvis, Baker spent 10 years at VHA Inc., one of the country's leading healthcare alliances, most recently as executive vice president and the first chief operating officer. Before joining VHA, Baker was the first chief medical officer for Sentara Healthcare and the first chief executive officer of the Sentara Medical Group. He was a clinical and business leader of Sentara's hospital, ambulatory, physician and managed care strategies. He practiced internal medicine and rheumatology for over 20 years, and was Professor of Clinical Medicine at Eastern Virginia Medical School.
Baker has served on 11 boards of directors in the health care industry. He was a member of the Institute of Medicine Committee on Enhancing Federal Healthcare Quality Programs, served on two steering committees at the National Quality Forum, and was a strategic advisor to The Health Technology Center.
He is a 1974 graduate of The Johns Hopkins School of Medicine, where he completed his internship and residency and was assistant chief of service in the Department of Medicine. He completed fellowships at Massachusetts General Hospital and Harvard Medical School.
The PerfectServe physician-contact network automatically routes calls and messages to the right doctor, at the right time, in the precise way each physician wishes to be reached. Communication occurs faster, with greater efficiency and safety, because PerfectServe assembles and maintains the communications workflow for every medical staff physician, for every moment of every day. The company currently serves over 12,500 physicians in 150 markets across the U.S. For more information, visit http://www.perfectserve.com.
# # #