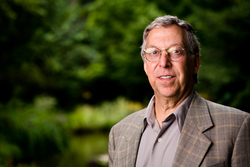 Knoxville, TN (PRWEB) September 17, 2009
Alan Weinstein was recently named chairman of the advisory board for PerfectServe, a healthcare communications company. The board provides guidance on innovative ways to leverage PerfectServe's physician-contact network serving physician practices and hospitals nationwide.
Weinstein is the founder and retired president of Premier Inc., a strategic alliance of over 1,800 hospitals throughout the United States. Weinstein left Premier in 2000 after merging his previous company, Premier Health Alliance, with AmHS and SunHealth in 1995.
Prior to Premier, Weinstein worked with various groups of hospitals, including serving as executive vice president of the Illinois Hospital Association, president and chief executive officer of North Suburban Association for Health Resources in Northbrook, Ill., and executive director of the Midtown Hospital Association in Denver.
During his three-decade career in healthcare, Weinstein supported medical care organizations in developing shared programs and achieving greater economies of scale. He has also been involved with a variety of private healthcare companies, most often as a board member or advisory board member.
Weinstein received a master's degree in business administration from Cornell University in 1966 and a bachelor's degree from Allegheny College in 1964.
The PerfectServe physician-contact network automatically routes calls and messages to the right doctor, at the right time, in the precise way each physician wishes to be reached. Communication occurs faster, with greater efficiency and safety, because PerfectServe assembles and maintains the communications workflow for every medical staff physician, for every moment of every day. The company currently serves over 12,500 physicians in 150 markets across the U.S. For more information, visit http://www.perfectserve.com.
###