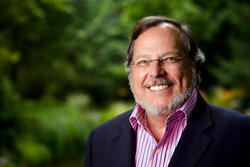 Knoxville, TN (PRWEB) September 17, 2009
William Dwyer, president of Dwyer HC Strategies (DHCS), was recently named to the advisory board for PerfectServe, a healthcare communications company. The board provides guidance on innovative ways to leverage PerfectServe's physician-contact network serving physician practices and hospitals nationwide.
As founder of DHCS, located in Kansas City, Mo., Dwyer provides assistance to healthcare executive teams in strategic thinking related to national healthcare policy and local market strategies.
Prior to DHCS, he was senior vice president of Cerner Corporation. From 1977-2004, Dwyer was with Abbott Laboratories. As divisional vice president of strategic marketing for Abbot's health systems division, Dwyer was responsible for developing annual assessments and futuristic predictions of the health care marketplace. He is frequently invited to share these insights with hospital management, boards of directors and medical staff even today.
Dwyer has been active in the American Hospital Association, National Quality Forum, National Alliance for Health Information Technology, National Committee for Quality Health Care, National Center for Healthcare Leadership and Health Research & Educational Trust. He has also been a board member of multiple hospital systems.
Dwyer received a master's in business administration with distinction from Northwestern University, and bachelor's degree from the University of Minnesota.
The PerfectServe physician-contact network automatically routes calls and messages to the right doctor, at the right time, in the precise way each physician wishes to be reached. Communication occurs faster, with greater efficiency and safety, because PerfectServe assembles and maintains the communications workflow for every medical staff physician, for every moment of every day. The company currently serves over 12,500 physicians in 150 markets across the U.S. For more information, visit http://www.perfectserve.com.
###