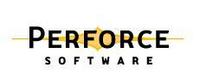 Seven Pillars of Pretty Code
Alameda, CA (Vocus) March 1, 2008
Christopher Seiwald, president and chief technology officer of Perforce Software, will join fellow contributing authors of the best-selling O'Reilly book "Beautiful Code" on Monday, March 3, to share his views on software development coding practices.
In Chapter 32, "Code in Motion", Seiwald and co-author Laura Wingerd, Perforce vice president of product technology, write about source code that survives and thrives in an evolving, long-lived software product. The real-world case they cite is that of DiffMerge, a component of the Perforce Software Configuration Management system developed more than 10 years ago. "It is a demonstration of how coding in anticipation of future change can produce a beautiful piece of code in motion," explain Seiwald and Wingerd in the chapter.
The specific coding practices the authors apply to DiffMerge are outlined in Seiwald's earlier paper "Seven Pillars of Pretty Code". In the paper, Seiwald discusses specific coding techniques—his seven pillars—for formatting code so readers can make inferences about a program's structure and flow from its physical shape. Seiwald contends this can make the difference between merely correct code and code that has enduring application. The complete paper is available at: http://www.perforce.com/perforce/papers/prettycode.html.
The SD West "Beautiful Code" session will be held at SD West 2008 in Santa Clara on Monday, March 3 from 5:30-6:30pm.
About the Perforce SCM System:
Perforce, the Fast Software Configuration Management System, is an award-winning tool that versions and manages source code and digital assets for enterprises large and small. Perforce is easy to install, learn and administer; seamlessly handles distributed development; and supports developers across a large number of platforms. Perforce ensures development integrity by grouping multi-file updates into atomic changes, enables concurrent development, and intelligently manages multiple software releases using its Inter-File Branching system.
About Perforce Software:
Founded in 1995, Perforce Software Inc. develops, markets, and supports Perforce, the Fast Software Configuration Management System. Perforce Software is headquartered in Alameda, Calif., and sells worldwide. The company has international operations in Europe, Japan and Australia. In addition to application software companies, Perforce customers represent a broad range of industries including game development, electronics, pharmaceutical and financial services.
Media Contact
Sheri Aguirre
Perforce Software
503-673-0213
sheri @ perforce.com
###