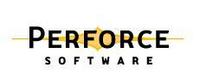 Perforce's centralized server has always provided a single source of information to audit usage
Alameda, Calif. (Vocus) April 20, 2009
Perforce Software today released the Perforce Server Log Analyzer (PSLA). This new web service gives system administrators a diagnostic view of their Perforce Server and identifies opportunities to increase its performance and availability. Consistent with Perforce's clear pricing strategy, PSLA is a free service, offered to customers at no additional cost.
"Perforce's centralized server has always provided a single source of information to audit usage," said Jason Novecosky, development manager at Perforce Software. "Until now, our server diagnostics had to be installed on your system. With PSLA, we take that extra work out of the equation."
The new Perforce Server Log Analyzer lets administrators upload their Perforce Server log files for instant analysis. Administrators are given secure access to their log files and diagnostic results, which can be stored for up to 10 days.
"Providing server analytics on demand makes our customers' jobs easier, and it guarantees that they're using our latest and greatest diagnostic tools," said Kersti Rose, director of Perforce technical support.
Availability & Pricing
The Perforce Server Log Analyzer is available from the Knowledge Base section of the website: https://kb.perforce.com/psla . Interested developers are invited to download and evaluate Perforce free from the Perforce website. This offer includes free technical support during evaluation.
Perforce pricing is all-inclusive; there are no add-on components that require licensing. End-user licenses for the complete solution, including one year of support and maintenance, start at $900 per seat; volume discounts are available.
For additional price and license information, visit http://www.perforce.com .
About the Perforce SCM System
Perforce, the Fast Software Configuration Management System, is an award-winning tool that versions and manages source code and digital assets for enterprises large and small. Perforce is easy to install, learn and administer; seamlessly handles distributed development; and supports developers across a large number of platforms. Perforce ensures development integrity by grouping multi-file updates into atomic changes, enables concurrent development, and intelligently manages multiple software releases using its Inter-File Branching™ system.
About Perforce Software
Founded in 1995, Perforce Software Inc. develops, markets and supports Perforce, the Fast Software Configuration Management System. Perforce Software is headquartered in Alameda, Calif., and sells worldwide. The company has international operations in Europe, Japan, and Australia. In addition to application software companies, Perforce customers represent a broad range of industries including game development, electronics, pharmaceutical and financial services.
Media Contact
Sheri Aguirre
Perforce Software
+1 510.545.5403
http://www.perforce.com
# # #