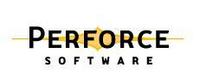 We understand that Java developers don't want an API that looks like it was grafted on or taken from another development language or ecosystem
Alameda, CA (Vocus) August 20, 2009
Perforce Software announced the release of P4Java, Perforce's pure Java API for accessing Perforce SCM services from within Java applications, servlets, plug-ins, and other Java contexts. P4Java allows developers to tightly integrate Perforce functionality into tools such as CruiseControl, Maven, and Ant, and in environments such as J2EE-based web application and web service frameworks. Perforce SCM versions and manages source code and digital assets for enterprises large and small.
P4Java is a pure Java implementation of the client-side Perforce networking protocol that speaks directly to the Perforce server. Perforce-managed resources, files, and services are available as first-class Java interfaces, classes, methods, and objects, rather than simple strings or command-line-like functions.
"We understand that Java developers don't want an API that looks like it was grafted on or taken from another development language or ecosystem," said Alan Teague, development manager for integrations at Perforce Software. "The new P4Java API allows Java plug-in and apps developers direct access to Perforce SCM features and services in Java-natural ways."
Perforce seamlessly supports typical workflows and development lifecycle models encountered within the Java ecosystem. Open source and commercial tools that support continuous integration and other agile workflows may also be extended to transparently provide Perforce SCM services. For example, Perforce's own flagship plug-in product, the Perforce Plug-in for Eclipse, has been entirely reworked and re-implemented on top of P4Java to closely integrate with Eclipse views and workflows.
Availability & Pricing
The Perforce Java API is available now, at no additional charge, with the latest release of the Perforce Server, and is supported on servers starting from version 2007.3. Interested developers are invited to download and evaluate Perforce free from the Perforce website. This offer includes free technical support during evaluation.
Perforce pricing is all-inclusive; there are no add-on components that require licensing. End-user licenses for the complete solution, including one year of support and maintenance, start at $900 per seat; volume discounts are available.
For additional price and license information, visit http://www.perforce.com.
About the Perforce SCM System:
Perforce, the Fast Software Configuration Management System, is an award-winning tool that versions and manages source code and digital assets for enterprises large and small. Perforce is easy to install, learn and administer; seamlessly handles distributed development; and supports developers across a large number of platforms. Perforce ensures development integrity by grouping multi-file updates into atomic changes, enables concurrent development, and intelligently manages multiple software releases using its Inter-File Branching™ system.
About Perforce Software:
Founded in 1995, Perforce Software Inc. develops, markets and supports Perforce, the Fast Software Configuration Management System. Perforce Software is headquartered in Alameda, Calif., and sells worldwide. The company has international operations in Europe, Japan, and Australia. In addition to application software companies, Perforce customers represent a broad range of industries including game development, electronics, pharmaceutical and financial services.
Media Contact
Sheri Aguirre
Perforce Software
+1 510.545.5403
###